A Learning Lab for the 21st Century Workplace
Management
A world of opportunity awaits you
Management
A world of opportunity awaits you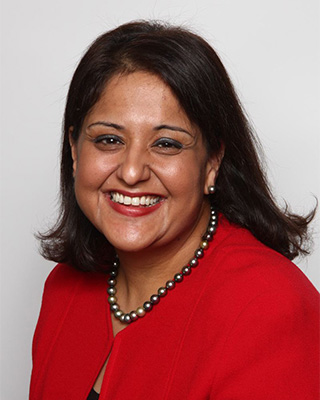 Sunaina Virendra
Applied Management Instructor & Program Chair
Lewis Hall, L-301D
360.416.7635
[email protected]
Sunaina is an Applied Management instructor and program chair for the Bachelor in Applied Science in Applied Management at Skagit Valley College. Sunaina also teaches Adult Basic Education, Business, and Social Science (Economics, Social Studies)  The Bachelor in Management degree is a selective admissions program launched in Fall 2018 graduated its first cohort in Spring 2020. The program has filled every year since it started and was recently featured in a national publication, Community College Daily .  A profile of the first graduates also made the front page (above the fold!) of the Skagit Valley Herald in June 2020.  For more information visit the program website. For a behind-the-scenes look at the program, check out the blog skagitbasam.blog.
Sunaina is recognized for identifying and designing growth opportunities and inspiring organizations and their people to reach for their full potential. She entered the adult education instructional world in 2015 following a 25-year career as an international Fortune 500 executive during which she held leadership roles in Public Affairs, Strategy, Finance and M&A, Marketing and Consumer Insights, and Revenue Management. Students frequently express their appreciation for the ways in which Sunaina's instruction draws on her own experiences and stresses real-life application and performance context. They also acknowledge the enthusiasm and joy that she brings to her teaching.
Sunaina received her formal education in Asia, Europe and the US and has worked across Latin America, Europe, Asia-Pacific and North America including assignments based in the US, Hong Kong, Malaysia, and New Zealand. In New Zealand, she was one of five women who ran a market in a global company operating in 180+ countries. Sunaina has a working knowledge of eight languages.
Sunaina received an AB in Geography, with a minor in Asian Studies from Mount Holyoke College, for which she is an active alumna leader, currently serving as her Class President. She received an M.Ed. (Instructional Design) and an MBA from Western Governors' University. She has lived in Skagit Valley since 2015.
Schedule time with Sunaina by clicking here.
Connect with Sunaina on LinkedIn by clicking here.
To find out more about the BAS in Applied Management, and to receive an application, register for a program briefing session that meets your schedule.