Sustainable Agriculture
Emphasizing the farm-to-table concept
Sustainable Agriculture
Emphasizing the farm-to-table concept
Sustainable Agriculture
Emphasizing the farm-to-table concept
Program on Hold – The Sustainable Agriculture program is not accepting students. For updates on the program please complete the inquiry form found under the request information button and check back to this program page.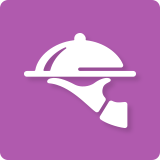 Our Sustainable Agriculture program is designed to provide you with knowledge and skills in agro-ecological sciences, natural resource management, and environmental conservation. With an emphasis on 'small farm' agriculture, you will learn how to sustainably manage production and operations as the foundation of a resilient and local food system.
SVC is a member of the Sustainable Agriculture Education (SAgE) partnership with Seattle Central College (SCC), Edmonds Community College (ECC), Washington State University (WSU), and other higher education institutions and farm and food system organizations in an effort to provide diverse educational opportunities in sustainable agriculture and related fields. Students may substitute SVC SAgE courses with SCC or ECC SAgE courses, with Department Chair approval, if alternative SAgE courses are better suited to meet your educational or career goals.