Dental
Your path to a rewarding career
Dental
Your path to a rewarding career
Dental
Your path to a rewarding career
The Pharmacy Technician program prepares students for the role of support personnel in the hospital, clinical, home health care agencies, mail-order and retail pharmacies. Working under the direction of a licensed pharmacist, Pharmacy Technicians provide assistance to the pharmacist in a variety of tasks involving the packaging, distribution, compounding, labeling, and recording of drugs.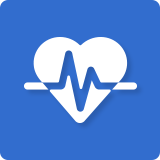 The Dental Assisting Bridge program is a collaborative program being offered through a partnership between Skagit Valley College (SVC), Bellingham Technical College (BTC), and the Northwest Career and Technical Academy (NCTA). The program provides a series of pre-requisite and entry-level Dental Assisting courses for students attending Skagit Valley College. This is a unique three-quarter program designed to provide entry-level skills and education to college students and co-enrolled high school juniors/seniors interested in a future career as a dental professional.
The program helps prepare you for employment or transfer to continuing education and completion of a Dental Assistant Certificate or degree at the college level. This program is fully articulated with Bellingham Technical College's accredited Dental Assisting certificate and degree program. Students who wish to continue in the program will be given priority consideration in the application process and will have advanced standing upon acceptance into BTC's program.
Program Catalog Information
The estimated program length is based on full-time enrollment. It is the student's responsibility to discuss sequencing and work out their individual schedule with a counselor or program advisor. Any developmental coursework a student may be required to complete may increase the program length. The certificate program is not intended for university transfer.
Students who successfully complete the full year Dental Assisting Bridge program are eligible to earn one or more of the following certificate options:
Dental Assisting Bridge Certificate
Dental Foundations Certificate
Program Courses and Costs
Courses List
DEN 100 - Introduction to Dental Assisting
DEN 100 - Introduction to Dental Assisting
(1)
Orientation to college and program policies, procedures, standards, materials and resources. Introduction to the role of dental assisting within the field of dentistry and to the historical, legal, and ethical issues relating to dental assisting. None
DEN 105 - Head and Neck Anatomy
DEN 105 - Head and Neck Anatomy
(2)
Introduction to structure of head and neck region. Emphasis on anatomical structures of the skeletal, muscular, nervous, cardiovascular, and digestive systems as it pertains to the head and neck. Includes an overview of microbiology and disease. None
DEN 110 - Dental Foundations
DEN 110 - Dental Foundations
(5)
Provides the foundation necessary to enter into the program's dental clinic. Learn the knowledge and skills required to maintain a safe dental environment. Includes federal and state regulations regarding chemical use and infection control in the dental office. Introduction to basic concepts of radiology. Learn how to evaluate need for X-rays including: exposing, processing and mounting intraoral radiographs utilizing the bitewing technique. Prerequisite: DEN 100 and 105 or concurrent enrollment.
DEN 112 - Chairside Assisting I
DEN 112 - Chairside Assisting I
(7)
Provides the knowledge and skills needed to operate and maintain typical equipment found in a dental operatory. Learn the design, function, and maintenance of hand-pieces, dental instruments and the dental unit water/vacuum line. Also focuses on the theory and delivery of basic dental assisting skills, such as dental ergonomics, principles of team positioning, instrument transfer and oral evacuation. Prerequisite: DEN 110 and 114.
DEN 114 - Dental Sciences
DEN 114 - Dental Sciences
(4)
Focuses on related biomedical sciences that are the foundation of the dental assistant curriculum. Includes basic oral embryology and histology and tooth morphology with an introduction to the concepts of oral pathology and oral inspection. Also covers the disease process of HIV/AIDS and how it relates to the field of dentistry. None
Program Costs
Program cost information available for Certificate Options only
This is a full-year program (Sept.-June) with courses scheduled sequentially. Classes are block-scheduled for 2.5 hours per day Monday-Friday. Students may enter this program Fall Quarter only. Students can choose either an a.m. or p.m. section (on a space available basis). All classes take place on the NCTA campus (located on SVC campus).
Dental Morning Session: 8:00 am – 10:30 am, daily
Dental Afternoon Session: 11:30 am – 2:00 pm, daily
The Northwest Career and Technical Academy operates a fully functioning dental clinic staffed with dental professionals. The clinic provides students with clinical/patient experiences, including 4-handed expanded function chair-side practice and equipment maintenance using a variety of delivery systems. Students participating in this program will experience academic and professional training in a highly focused work environment.
The primary goal of the collaborative Dental Assisting Bridge Program is to provide SVC students an opportunity to complete all of the required prerequisite and general education academic courses needed to successfully transfer to BTC's accredited Dental Assisting program where they can complete the degree or certificate option. Students who complete the full year Bridge Program may be eligible to earn up to 40.5 college credits that can be applied towards completion of BTC's 85.5 credit Dental Assisting Certificate, or 90.5 credit AAS degree. Taking these courses on the SVC campus will save students time and money towards completion of a Dental Assisting degree or certificate. These courses may also transfer to other college's dental-related programs. Students who complete the full Dental Assistant Certificate program at BTC (or another college) are prepared to be a key member of the dental team and assist the operator chair-side during diagnostic, preventative and operative dental procedures, including exposing x-rays, placing sealants, polishing teeth, preparing dental materials, and placing temporary restorations.
For more detailed information about completing the full certificate program and requirements for transfer to BTC, please read this document: Instructions for Completing the Dental Assisting Degree or Certificate Program.
Completion of the Dental Assisting Bridge Program Certificates provides preparation for employment as a Sterilization Assistant or Dental Receptionist. An employer may also provide the on-the-job training necessary to move into a Dental Assistant position. Most Dental Assistants are employed by private dental offices. Students completing the full Dental Assistant degree are typically employed by private dental offices, orthodontists, periodontists, hospitals, dental schools, state and local public health departments, federal agencies (including the military), or in clinics. Although most program graduates work as dental assistants, opportunities may also exist for employment as sterilization/infection control assistants, dental hygiene assistant, dental radiographic assistant, dental technician, dental receptionist, or dental sales representative.
Dental assistants perform a variety of patient care, office and laboratory duties. Specific tasks typically required of a dental assistant include:
Perform basic chair-side assisting techniques in general and specialty practices.
Expose, process, and mount dental radiographs/x-rays.
Place sealants, polish teeth, prepare dental materials, and place temporary restorations.
Sterilize/disinfect instruments and equipment; prepare procedural trays.
Record patient medical and dental history, and chart pertinent patient information.
Instruct patients on post-operative and preventative oral health care, including good nutrition.
Schedule patients for various treatments, maintain a recall system, complete patient insurance forms, make financial arrangements, and use basic dental software.
Order and maintain dental office supplies/inventory.
Perform dental assisting expanded functions allowed in the state of Washington.
Please apply to the Admissions Office and attend a program information session. Admission and registration guidelines are listed in the catalog and on the college website. Some degrees/certificates and some key courses are only offered during specific quarters of the year. Students should contact the Allied Health Department Chair or a counselor for help in preparing their course schedules. It is strongly recommended that students entering any of the AHE program options be able to read, write, and compute at the college level and have basic keyboarding skills.
Dental Terminology
Oral Anatomy
Radiography
Microbiology
Instrument Identification & Use
Dental Materials
Bite-wings/Full Mouth Series
Preventative/Restorative Procedures
Chair-side Procedures
Front Office-Reception Responsibilities
OSHA Standards/Sterilization & Infection Control
Program Entry Requirements
Students must apply to the Admissions Office for an application to Skagit Valley College. Make an appointment to take the Accuplacer test. Students must enter this program Fall Quarter only. If scheduled, attend a program Orientation Session for answering questions and registering for classes. For more detailed information about registration, required immunizations, criminal background check, uniform, materials and supplies, please read the Dental Assisting Bridge Program Student Information Packet. To receive a copy of the information packet, please contact Valerie Thompson, Program Assistant).The following are requirements for this program:
Drug Screen and Criminal Background Check: All SVC students entering the Dental Assistant program will be required to pass both an Illegal Substance-Illegal Drug Screen and Criminal Background check. This is based on medical industry standards and Washington State laws protecting vulnerable populations (RCW 43.43.880 and 43.43.842). This practice is common among colleges and universities in Washington State and is required by clinical agencies where students complete their clinical practicum. This screening occurs at the start of the first quarter for the Dental Assisting Bridge program. The fee for the screening is $82. Students who have something show up on the background check or drug screen may need to meet with the department chair to determine if they will be allowed to continue the program. Students must complete this process before registering for winter quarter classes.
Immunizations: Prior to, or during the first week of the semester, students must provide the instructor with documentation/evidence of current immunization status. The following immunizations must be current:
Tdap vaccine (within the last five years) – includes tetnus and pertussis
2 MMR (measles/mumps/rubella) vaccinations or positive titer
Hepatitis B (HBV) vaccine series (at least the first two shots, and the third within 6 months)
TB skin test (negative) or chest x-ray
Additional immunizations may be required if recommended by instructor or required by clinical placement:
Flu Vaccine

Varicella Vaccine
Sample Schedule for Dental Foundations Certificate — 24 Credits
The following technical core courses are included in the three quarter/ two-semester Dental Foundations Certificate. To qualify for college credit and admission into BTC's Dental Assisting Certificate or AAS Degree program, students must receive a minimum of C (2.0) or better grades in all academic general education courses and prerequisite dental technical core courses to earn college credit.
To Complete the Dental Assistant Certificate or Degree
Students are encouraged to continue their education/training to complete the full Dental Assistant certificate or degree program. The Dental foundation courses taken and credits earned can be applied toward completion of the Dental Assisting Certificate or Degree program at BTC. To be eligible for "program ready" admission into BTC's Dental Assisting program, applicants must meet all regular college admission requirements, including satisfactory completion of the general education/academic prerequisite courses. Students must complete 15 credits of academic general education coursework and receive a minimum 2.0 (C) or better grades in all academic courses prior to being admitted to BTC's Dental Assisting program. Students interested in transferring on to BTC should plan to complete the Dental Assisting Bridge Certificate (50 credits) which includes all the technical core courses and required Gen Eds. Students should plan to take one Gen Ed course per quarter. The following courses are required:
General Education Prerequisites

ENGL&101

5cr

English Composition

WMATH 100 5cr

MATH& 107

Professional-Technical Applied Math, or

Math in Society

CMST& 210 5cr

PSYC&100

Interpersonal Communication, or

General Psychology

Total Credits 15
For more detailed information about the requirements and sample schedules, please read 
Career Opportunities and Job Search Information
The Occupational Information Network (O*NET) is the nation's primary source of occupational information.  The O*Net Online database is an interactive research tool for exploring and searching occupations.  The database, developed by the US Department of Labor, contains information on hundreds of standardized and occupation-specific descriptors and provides a variety of FREE Career Exploration Tools.
O-Net Online: www.onetonline.org 
Soc 31-9091.00 – Dental Assistant
Employment of dental assistants is expected to grow by 31 percent from 2010 to 2020, much faster than the average for all occupations. Ongoing research linking oral health and general health will continue to increase the demand for preventive dental services. As dental practices grow, more dental assistants will be needed.  In the Northwest Workforce Development Area, which includes Whatcom, Skagit and Island counties, Dental Assistants are listed as an "in demand" occupation on the Demand/Decline Occupations list. Criminal convictions may restrict or prevent student participation in internships and employment in this industry.
For more detailed information about Washington State healthcare employment trends, wage rates, employment opportunities, job tasks, etc. search the websites listed below: