Medical Billing and Coding Specialist
Your pathway to caring for others
Medical Billing and Coding Specialist
High-Demand & Diverse Career Track
Medical Billing and Coding Specialist
Your pathway to caring for others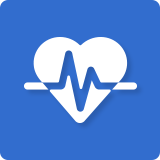 The Medical Billing and Coding Specialist program prepares students for billing/coding careers in medical offices, hospitals, clinics, health maintenance organizations (HMOs), extended care facilities, insurance companies, and health data organizations.
Medical coding specialists develop skills and knowledge to transform written descriptions of diseases, injuries, conditions, and medical procedures into alpha-numeric  classifications. Currently, reimbursement for health care services is dependent on the assignment of universally recognized codes to describe diagnoses, services, and procedures.  The codes are used to provide information for reimbursement of insurance claims, indexing statistics, research, and tracking patient care.  In addition to coding, professional reimbursement specialists must learn the medical billing process to conform to individual insurance requirements, electronic billing procedures, and responsibilities associated with electronic data management.
Learn medical terminology, medical pathology, anatomy and physiology, basic pharmacology, medical law and ethics, and medical finance practices.  Students will also study word processing, spreadsheet applications, and learn how to use electronic medical records system while using ICD-10-CM, CPT and HCPCS guidelines to complete ambulatory and hospital billing. This high-demand occupation provides many opportunities for people who like attention to detail and take pride in their work.  Jobs in this growing field offer variety, challenge, and the personal reward of helping others.
The estimated program length is based on full-time enrollment.  It is the student's responsibility to discuss sequencing and work out their individual schedule with a counselor or program advisor.  Any developmental coursework a student may be required to complete may increase the program length.  The certificate is not intended for university transfer. Students wishing to enter the program must complete all prerequisite courses with a C or better prior to Fall entry.
| Degrees/Certificates | Credits | Estimated Program Length | Admission Dates |
| --- | --- | --- | --- |
| Medical Billing and Coding | 69 | 4–5 Quarters | Fall Quarter |
Certification/Licensure Options
Program graduates are eligible to take the American Association of Professional Coders national examination to become a Certified Professional Coder Apprentice (CPC-A). AAPC credentialed coders have proven mastery of all code sets, evaluation and management principles, and documentation guidelines. Employers prefer to hire certified workers who have passed the national exam.
American Association of Professional Coders
www.aapc.com
Program Entry Requirements
Apply to the Admissions Office for an application to Skagit Valley College (SVC). Make an appointment to take your Accuplacer test. It is strongly recommended that candidates be a high school graduate or have passed the General Education Equivalency (GED) exam to enroll in the program. Students may enter any academic quarter to begin prerequisites, and attend classes on a part-time or full-time basis. Students may enroll in any class if they meet the course prerequisites. Some courses may only be offered once or twice a year. Students may be required to take a keyboarding test for entrance into some classes. It is recommended that you have a good working knowledge of computers, are detail-oriented and analytical, have excellent organizational skills and a penchant for accuracy. You should also be able to work independently with little supervision.