Veterinary Assistant
Be part of a veterinary support team
Veterinary Assistant
Be part of a veterinary support team
Veterinary Assistant
Be part of a veterinary support team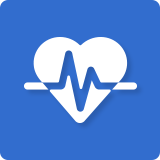 The Veterinary Assistant program prepares you to be a valuable member of the veterinary support team while assisting the Licensed Veterinary Technician and/or the Veterinarian in all aspects of patient care. Veterinary Assistants work in a variety of settings including private veterinary clinics, animal shelters, humane societies, labs, large animal facilities, wildlife rehabilitation centers, grooming shops, stables, boarding kennels, farms, aquariums, zoos, and animal parks. Note, this program is designed to train Veterinary Assistants, not licensed veterinary technicians.
Veterinary Assistants provide surgical and nursing care to animals in clinics as well as field settings. The duties may include basic patient care and supportive nursing, client education and customer service, laboratory procedures, kennel, and clinic maintenance. In some work environments, assistants may bathe, groom, exercise or otherwise care for pets and other animals such as dogs, cats, ornamental fish or birds, livestock, zoo animals, or mice in research facilities. Assistants may clean and disinfect cages and work areas, and sterilize lab and surgical equipment. They may also provide routine post-operative care, administer medication orally or topically, or prepare samples for lab examination under the supervision of veterinary or laboratory animal technologists or technicians, veterinarians, or scientists. In addition, they may keep records of feedings, treatments, and animals received or discharged.
Program Catalog Information
The estimated program length is based on full-time enrollment. It is your responsibility to discuss sequencing and work out your schedule with a counselor or program advisor. Any developmental coursework that you may be required to complete may increase the program length. The certificate program is not intended for university transfer.
Note: Students must maintain a minimum C grade or above in all required courses.
The Veterinary Assistant program is a collaborative educational program being offered through a partnership between Skagit Valley College and the Northwest Career and Technical Academy (NCTA). The Academy occupies a new building on the north side of SVC's Mount Vernon Campus and opened its doors to students in September 2010. The Academy specializes in hands-on professional-technical training taught by industry professionals in a variety of program areas. The Veterinary Assistant program is a three-quarter (two semesters) certificate designed to provide entry-level skills and education to students who are interested in pursuing a career in the field of animal science. NCTA provides the classroom and clinical site for this program. This is a full-year program (Sept.-June) with courses scheduled sequentially. Students attend classes for 2.5 hours per day Monday through Friday. Students may enter this program Fall Quarter only.
Class Hours – students can choose either an a.m. or p.m. section:
VET01 – AM class – 8:00a.m. – 10:30a.m., daily

VET02 – PM class – 11:25a.m. – 1:55p.m., daily
Breed & Species Identification
Veterinary Nursing Skills
Animal Anatomy and Physiology
Care of Hospitalized/Kenneled Animals
Immunology
Client Education/Office Procedures
Veterinary Medical Terminology
Medical Math
Animal Parasitology
Safe Handling and Restraint of Animals
WA Laws Regulating Veterinary Professions
Disease, Diagnosis, Treatment & Prevention
Veterinary Clinical Laboratory Procedures
Program Entry Requirements
Students must apply to the Admissions Office for an application to Skagit Valley College. Students must enter this program Fall Quarter only. If scheduled, attend a program Orientation Session for answering questions and registering for classes. The following are requirements of the program:
Students must provide their

own transportation

to and from clinical sites for job shadows, workplace experiences, and internships.

Students should

possess good physical stamina

, endurance, and body condition with the ability to walk, stand, lift, carry, and balance at times, in excess of 50 pounds.
For more information about required immunizations, criminal background check, uniform, materials, and supplies, please read the Veterinary Assistant Information Packet. Contact Valerie Thompson, Program Assistant to receive a copy of the information packet (contact information above).
Drug Screen and Criminal Background Check: All students entering the Veterinary Assistant program will be required to pass both an Illegal Substance-Illegal Drug Screen and Criminal Background check. This is based on medical industry standards and Washington State laws protecting vulnerable populations (RCW 43.43.880 and 43.43.842). This practice is common among colleges and universities in Washington State and is required by clinical agencies where students complete their clinical practicum. This screening occurs at the start of the first quarter for the Veterinary Assistant program. The fee for the screening is $82. Students who are unable to pass the above-mentioned screens will be prevented from continuing the program. Students must complete this process before registering for winter quarter classes.
Immunizations: Prior to, or during the first week of the semester, students must provide the instructor with documentation/evidence of current immunization status. The following immunizations must be current:
Tetanus booster (within the last five years)

Hepatitis B vaccine series (series of 3 immunizations; complete the first two shots, and the third within 6 months)

Rabies vaccine (recommended but not required; primarily for students interested in working with wildlife)
The Veterinary Assistant program includes a required internship/practicum experience. Practicums are located at a variety of veterinary clinics, animal shelters, humane societies, wildlife rehabilitation centers, grooming shops, boarding kennels, etc. All students accepted into the practicum experience must have reliable transportation. All practicums will be under the supervision of personnel at the internship site. Students will not be allowed to choose their practicum site. The program instructor and department chair select the facilities used for practicum sites and places qualified students.
Veterinary Assistant students must present evidence of having current private health insurance coverage before they can be placed in an internship experience. Insurance coverage fees are the responsibility of the student.
Career Opportunities and Job Search Information
The Occupational Information Network (O*NET) is the nation's primary source of occupational information. The O*Net Online database is an interactive research tool for exploring and searching occupations. The database, developed by the US Department of Labor, contains information on hundreds of standardized and occupation-specific descriptors and provides a variety of FREE Career Exploration Tools.
O-Net Online: www.onetonline.org
Soc 31-9096.00 – Veterinary Assistant
Soc 29-2056.00 – Veterinary Technologist and Technicians
Soc 29-1131.00 – Veterinarians
Job opportunities in this profession are expected to be excellent. In the Northwest Workforce Development Area, which includes Whatcom, Skagit and Island counties, Veterinary Assistant and Animal Caretakers are listed as "in demand" occupations.