Dental
Your path to a rewarding career
Dental
Your path to a rewarding career
Dental
Your path to a rewarding career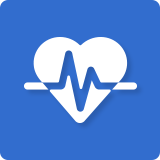 The Dental Foundations program is a collaborative program being offered through a partnership between Skagit Valley College (SVC), Bellingham Technical College (BTC), and the Northwest Career and Technical Academy (NCTA). The program provides a series of pre-requisite and entry-level Dental Assisting courses for students attending Skagit Valley College. This is a unique three-quarter program designed to provide entry-level skills and education to college students and co-enrolled high school juniors/seniors interested in a future career as a dental professional.
The program helps prepare you for employment or transfer to continuing education and completion of a Dental Assistant Certificate or degree at the college level. This program is fully articulated with Bellingham Technical College's accredited Dental Assisting certificate and degree program. Students who wish to continue in the program will be given priority consideration in the application process and will have advanced standing upon acceptance into BTC's program.
The estimated program length is based on full-time enrollment. It is the student's responsibility to discuss sequencing and work out their individual schedule with a counselor or program advisor. Any developmental coursework a student may be required to complete may increase the program length. The certificate program is not intended for university transfer.
Dental Terminology
Oral Anatomy
Radiography
Microbiology
Instrument Identification & Use
Dental Materials
Bite-wings/Full Mouth Series
Preventative/Restorative Procedures
Chair-side Procedures
Front Office-Reception Responsibilities
OSHA Standards/Sterilization & Infection Control
Program Entry Requirements
Students must apply to the Admissions Office for an application to Skagit Valley College. Make an appointment to take the Accuplacer test. Students must enter this program Fall Quarter only. If scheduled, attend a program Orientation Session for answering questions and registering for classes. For more detailed information about registration, required immunizations, criminal background check, uniform, materials and supplies, please read the
Dental Assisting Bridge Program Student Information Packet
.
To receive a copy of the information packet, please contact
Valerie Thompson, Program Assistant
).The following are requirements for this program:
Drug Screen and Criminal Background Check: All SVC students entering the Dental Assistant program will be required to pass both an Illegal Substance-Illegal Drug Screen and Criminal Background check. This is based on medical industry standards and Washington State laws protecting vulnerable populations (RCW 43.43.880 and 43.43.842). This practice is common among colleges and universities in Washington State and is required by clinical agencies where students complete their clinical practicum. This screening occurs at the start of the first quarter for the Dental Assisting Bridge program. The fee for the screening is $82. Students who have something show up on the background check or drug screen may need to meet with the department chair to determine if they will be allowed to continue the program. Students must complete this process before registering for winter quarter classes.
Immunizations: Prior to, or during the first week of the semester, students must provide the instructor with documentation/evidence of current immunization status. The following immunizations must be current:
Tdap vaccine (within the last five years) – includes tetnus and pertussis
2 MMR (measles/mumps/rubella) vaccinations or positive titer
Hepatitis B (HBV) vaccine series (at least the first two shots, and the third within 6 months)
TB skin test (negative) or chest x-ray
Additional immunizations may be required if recommended by instructor or required by clinical placement:
Flu Vaccine

Varicella Vaccine
Career Opportunities and Job Search Information
The Occupational Information Network 
(O*NET)
 is the nation's primary source of occupational information.  The O*Net Online database is an interactive research tool for exploring and searching occupations.  The database, developed by the US Department of Labor, contains information on hundreds of standardized and occupation-specific descriptors and provides a variety of FREE Career Exploration Tools.
O-Net Online: www.onetonline.org 
Soc 31-9091.00 – Dental Assistant
Employment of dental assistants is expected to grow by 31 percent from 2010 to 2020, much faster than the average for all occupations. Ongoing research linking oral health and general health will continue to increase the demand for preventive dental services. As dental practices grow, more dental assistants will be needed.  In the Northwest Workforce Development Area, which includes Whatcom, Skagit and Island counties, Dental Assistants are listed as an "in demand" occupation on the Demand/Decline Occupations list. Criminal convictions may restrict or prevent student participation in internships and employment in this industry.
For more detailed information about Washington State healthcare employment trends, wage rates, employment opportunities, job tasks, etc. search the websites listed below: