Health & Fitness Technician
Help improve the health of others
Health & Fitness Technician
Help improve the health of others
Health & Fitness Technician
Help improve the health of others
NOTE: This degree is no longer accepting new students.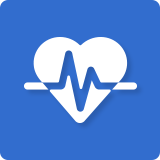 Fitness professionals and personal trainers are in high demand. If you'd like to help other improve their nutrition, fitness levels, and overall health, join our Health & Fitness Technician program today!
The Health & Fitness program will prepare you for entry-level work in the expanding health and fitness industry. This is a one-year certificate program, which can also be taken on a part-time basis. Coursework includes anatomy and physiology, principles of strength training, principles of cardiovascular training, fitness testing, kinesiology, group exercise instruction, injury prevention, nutrition, and others.