Composites Technology
High demand for skilled technicians
Composites Technology
High demand for skilled technicians
Composites Technology
High demand for skilled technicians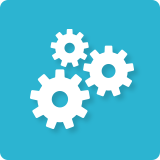 Composite manufacturing has evolved into a diverse industry and can be found in the marine, aerospace, automotive, construction, and many other industries, creating an expanding wealth of opportunity for talented practitioners.
Program Catalog Information
The Composites program at Skagit Valley College is designed to provide a comprehensive education for the next generation of composite technicians. The growing demand for stronger, lighter and more efficient building materials is driving the demand for skilled technicians who can work with these new materials and processes.
Advanced Composites Manufacturing Technician Certificate
Composites Repair Technician Micro-Certificate
Composites Wind Blade Repair Micro-Certificate
Graduates of the Composites Technology program will be able to:
Possess the skills and knowledge required for successful entry-level employment in composite-related industries.
Understand the safety hazards and workplace precautions that need to be taken when working with hazardous chemicals typi­cally found in a shop environment.
Identify resins, initiators, promoters, solvents and all chemicals by sight, smell and touch, and handle according to established safety standards.
Demonstrate ability to correctly apply various types of catalyzed coatings and paints.
Demonstrate ability to use the correct technique for repairing a variety of composite structures.
Demonstrate ability to develop a full size plug from a scaled draw­ing, and correctly finish the surface using various mediums current to industry standards.
Correctly perform contact molding, vacuum bagging tech­niques, out of oven autoclave, oven curing and autoclave mold­ing techniques.
Demonstrate silicone bag part building and rigid B side part build­ing techniques using current industry standards.
Distinguish and operate support equipment in Closed Cavity and Light Resin Transfer Method.
Demonstrate ability to use advanced composite nomenclature related to equipment, tools, accessories, and materials commonly used in the composites workplace.
Understand environmental issues related to manufacture and use of composite structures.
Understand and follow laws and regulations as they relate to composites certifications.
Program Costs
Program cost information available for Certificate Options only