Composites Technology
High demand for skilled technicians
Composites Technology
High demand for skilled technicians
Composites Technology
High demand for skilled technicians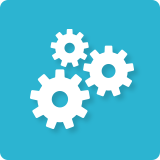 Composite manufacturing has evolved into a diverse industry and can be found in the marine, aerospace, automotive, construction, and many other industries, creating an expanding wealth of opportunity for talented practitioners.
Program Catalog Information
The Composites program at Skagit Valley College is designed to provide a comprehensive education for the next generation of composite technicians. The growing demand for stronger, lighter and more efficient building materials is driving the demand for skilled technicians who can work with these new materials and processes.
Advanced Composites Manufacturing Technician Certificate
Composites Repair Technician Micro-Certificate
Composites Wind Blade Repair Micro-Certificate