Technical Design
Your track to a high-paying career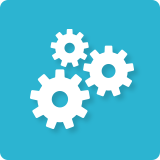 Our Technical Design program gives you the skills and experience you need for a great career in technical design. A wide variety of career opportunities exist for trained CAD Technicians.
Certificate Closure – Skagit Valley College will no longer accept students into the Technical Design program certificates. Students enrolled in these programs will have until Spring Quarter 2022 to complete their degree. For more information on options for Technical Design course options please contact Bruce Poole at [email protected].
Get an introduction to a variety of software design tools commonly used in industry, including AutoCAD, SolidWorks, Inventor, and 3D Studio Max. Through the training and support of our Technical Design program, gain knowledge about workplace safety, work effectively in a manufacturing team environment, operate standard design tools and CAD equipment, and create industrial blueprints for effective graphic communication.