Technical Design
Your track to a high-paying career
The Pharmacy Technician program prepares students for the role of support personnel in the hospital, clinical, home health care agencies, mail-order and retail pharmacies. Working under the direction of a licensed pharmacist, Pharmacy Technicians provide assistance to the pharmacist in a variety of tasks involving the packaging, distribution, compounding, labeling, and recording of drugs.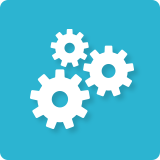 Our Technical Design program gives you the skills and experience you need for a great career in technical design. A wide variety of career opportunities exist for trained CAD Technicians.
Program Catalog Information
Get an introduction to a variety of software design tools commonly used in industry, including AutoCAD, SolidWorks, Inventor, and 3D Studio Max. Through the training and support of our Technical Design program, gain knowledge about workplace safety, work effectively in a manufacturing team environment, operate standard design tools and CAD equipment, and create industrial blueprints for effective graphic communication.
Technical Design Certificate
Technical Drawing Micro-Certificate
Program Courses and Costs
Program Costs
Program cost information available for Certificate Options only