BLERA
Basic Law Enforcement Reserve Academy
Parks Law Enforcement Academy
Parks Law Enforcement Academy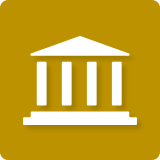 Leverage your opportunity for employment in the criminal justice field by becoming a fully commissioned reserve police officer. SVC's program provides you with the training you need, and assists in obtaining your Washington State certification. Demonstrate that you bring value, skills and dedication to your agency by becoming a reserve officer now. SVC no longer accepts students for the BLERA program. It has been suspended until further notice.
BLERA Program –
PROGRAM SUSPENDED
300+ hour program
Cutting-edge training from experienced police professionals
Curriculum Includes:

Emergency Response Driving
Defensive Tactics
Firearms
Tactical Communications
And much more
Eligibility
You must be 21 years of age or older and be physically and mentally fit for service.
You must be sponsored by a participating law enforcement agency and undergo a criminal history and background check, psychological exam, and polygraph.
A list of potential sponsoring agencies is available upon request..