Computer Information Systems
Highly skilled IT workers are in demand
Computer Information Systems
Highly skilled IT workers are in demand
Computer Information Systems
Highly skilled IT workers are in demand
Program Closure – 
Skagit Valley College will no longer accept students into Computer Information Systems program degrees and certificates after September 24th, 2019. Students enrolled in Computer Information Systems degrees and certificates will have until Spring quarter of 2021 to complete their programs. For more information please contact the Computer Information Systems Department Chair, Don Fotheringham, at
[email protected]
.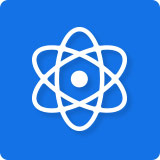 Businesses and industries need skilled workers to design, operate, manage and support their computer systems. Our program will give you the skills and experience needed to get a great job in the Information Technology field.
Program Catalog Information
This program is designed to expose students to a broad spectrum of disciplines within the field of Information Technology. This program is offered in a completely online format which is recommended for self-motivated students with strong computer skills.
Computer Information Systems, AAS
Computer Applications Support Technician Certificate
Computer Database/Programming Certificate
Computer Information Systems Certificate
Computer Network Technician Certificate
Graduates of the Computer Information Systems program will be able to:
Be prepared for an entry-level position in the Information Technology field, such as computer technicians, network tech­nicians, installers, troubleshooters, help desk support personnel.
Demonstrate proficiency to install, configure and administer cur­rent popular network and client operating systems, printer, routers and other internetworking devices.
Demonstrate knowledge of data protection and network hard­ening techniques.
Understand the ethical responsibilities and consequences of IT-related work environments.
Understand the fundamentals (variables, sequence, decision/ iteration control structures, intrinsic functions, data structures, testing and debugging, event, subfunction & procedures) of com­puter programming.
Understand basic database design; recognize and correct flaws in existing database applications.
Create business spreadsheets and documents conforming to ac­ceptable business practice.
Use business databases, creating additional objects as required, improving performance and output.
Effectively use computers to automate business information systems.
Demonstrate critical thinking, teamwork, communication, tech­nical and information literacy skills.
Meet Social Science, Humanities, Written Communication, and Quantitative Reasoning distribution area outcomes.