Community Education
Discover New Passions
Community Education
Discover New Passions
Community Education
Discover New Passions
Skagit Valley College is more than a college; it's a community where you can discover new passions or continue your lifelong learning via a diverse selection of classes and workshops from professional and leadership training, travel for seniors,  photography, language, art, yoga, business management, computer technology, website development and so much more!,
Peter is a talented and self-taught Native flutist creating his music not from notes, but from the spirit within so each performance is unique and special. He plays a variety of native flutes and shares their stories as well as stories of his rich ethnic heritage. His Father from Morocco is Berber and his Mother is of Yaqui Indian heritage as well as Spanish and Italian from Sonora Mexico. In the last 9 years, he has taught workshops for Indian Education programs, Flute making class for Northwest Indian College at Tulalip and Lummi. In 2008 he had the opportunity to play for the Dali Lama on Children's Day during the Seeds of Compassion tour. In 2009 was diagnosed with cancer, was able to overcome this and continue to share his music and stories for all ages and people.
Linnane Armstrong is a professional artist who works in printmaking and other media. Growing up in a family of artists in Coupeville, Washington, art has always been her passion. After earning her Bachelor of Fine Arts degree from Reed College in Portland, Oregon, she returned to Whidbey Island where she lives with her husband and two sons. Linnane's woodblock prints are done using the Japanese technique, carving multiple blocks of wood using gouge tools, and printing them with watercolor pigments to form the full image. Her work is shown at Penn Cove Gallery in Coupeville and Rob Schouten Gallery in Langley.
Patti Barker – Textural Felted Hats
Patti is an award-winning felt wear designer who enjoys teaching others her original designs."From the very beginning of my Nuno felt experience, the process of transforming wisps of wool and silk into felted cloth with a little soapy water has struck me as magical. It's that magical process, with its playful nature and subtle shifts, that leads to experimentation. My designs are the result of many hours of saying "what happens if…" As a result, they express fun and whimsy, yet are functional. If a woman feels a bit more playful or beautiful while adorned with my work, then I have succeeded." All of Patti's designs are produced with felted seams (no sewing). What makes them unique is her hand dying of most every element used. She also hand spins her embellishing art yarns and totally enjoys the playfulness they bring to the process.
Esther Beach-Rueb – Ballroom Dancing
Esther became a competitive ballroom dancer five years ago and has been teaching Ballroom dance for over three years. She has a passion for teaching dance to all ages. She began teaching at a Ballroom in Everett then moved to teach in Mt Vernon and Stanwood for the past 3 years. She also taught for the SFLC in Mt. Vernon for two and a half years.
As a competitive dancer, Esther has achieved Gold and Novice Levels. Taking 1st in the Gold Standard Regional Competition last year then going on to placing in the top 12, in the Novice Standard division, at the National Competition in Utah.
Jean is a graduate of Cornish College in sculpture and holds an MFA in ceramics from the University of Texas in San Antonio. She has exhibited nationally for over 35 years and her work has been reviewed in Artweek and Art in America. Following a teaching position at San Antonio College, Jean returned to her native Northwest to live and work. Solo exhibitions include the Kohler House in San Antonio, Portland's Art Gym at Marylhurst College, Women & Their Work Gallery in Austin and Gallery Cygnus in La Conner. Among others, Behnke's work has been included at CoCA, the Tacoma Museum of Art, Hunt Gallery, Islands Museum of Art, Anchor art space, Lower Columbia College and WSU Tri-Cities and Smith and Vallee Gallery.
Jean founded Anchor art space in 2008, an exhibition project which successfully transitioned to a group project in 2012. Behnke served on the Cornish Alumni Board, 911 Media Arts Center Board, currently the Anchor Board and is a member of the La Conner Arts Commission. Behnke offers workshops and classes in art at SVC and works in her La Conner studio making sculpture and large format drawings and prints. www.jeancbehnke.com
Jane Billinghurst – Master Gardener
Jane has been a WSU Skagit County Extension Master Gardener since 2005 and was named Master Gardener of the Year for Washington State in 2012. She is active in both the local and statewide Master Gardener programs.
She writes "Ask the Master Gardener" columns published in the Skagit Valley Herald, contributes to a monthly Master Gardener segment on the Skagit Valley College radio station, KSVR, and gives presentations about gardening across the state.
Jane grew up in England and spent many happy childhood weekends visiting the gardens of historic country houses. She has a particular interest in garden history and in how gardening practices impact the health of Puget Sound. Jane has a degree in German and Philosophy from Oxford University. She is the author of six illustrated non-fiction books, including an anthology, The Armchair Book of Gardens, described by the Chicago Tribune as "a bouquet of garden prose to swoon over." She lives and gardens in Anacortes.
Here you can create the content that will be used within the module.
Kevin Boyd – eBay/Web Design
Kevin Boyd, M.B.A., M.S., a former Bell Labs engineer and Vice President of a market leading cardiology software company, is a multi-award-winning instructor and published author. Kevin has appeared on TV, various radio shows and interviewed by Bloomberg News and several newspapers for his insights into online entrepreneurship. He teaches at over 40 colleges in the U.S. and Canada. The primary objective for his writing, teaching and consulting, is to educate and equip adult students with the skills necessary for success.
Inna Chon, a certified pedorthist (C-ped), has been helping people's feet for over 13 years. Pedorthists use non-surgical methods to take care of foot problems. She has been analyzing foot anatomy, its mechanics, and functions with physical therapy and animation background (she used to be a Disney animator) with simple alignment physics. Animators know how to analyze a motion with gravity (or weight). She has been researching about causes of most foot problems and how to eliminate the causes. She also has developed a simple test to check anklebone alignment that is crucial to foot health and the whole body structure (that stands on the anklebone). She sees herself as a foot biomechanics. She gets pleasure in sharing about her foot knowledge and can really talk about feet!
Michele Cooper – Watercolor
Michele Cooper has been teaching watercolor for over 30 years in the Pacific Northwest. She recently received her 20-year certificate for SVC. Her work is featured in "The Ultimate Guide to Painting from Photographs" and Gary Greene's "Artists' Photo Reference: Buildings and Barns", both published by North Light Books. Michele is a signature member of the Northwest Watercolor Society, Women Painters of Washington and President Emeritus of National Collage Society. She has led workshops in the US, Canada, and Europe. Her work is in collections throughout the United States, Canada, Japan, and Europe.
Her diversity of work includes marine subjects, still life, figures, and landscape. She has been making art and learning to see with an artist's eye all her life. "Sargent, Homer, Renoir and most of the Impressionists are my chosen mentors. I am awed by their vision and work to reach even an approximation of their ability." Watercolor and gouache followed her original work in oil and acrylic. "My oils beckon from a corner of the studio, and I do paint with them en plein air in good weather, but I never seem to get past the open palette of watercolors on my painting table."
When not teaching, painting or traveling, Michele resides in Marysville with her husband. The creative environment of her large custom studio is just steps away.
Janice started teaching dance by partnering Walter Dill, founder of Everyone Can Dance. After 10 years with Walter, she started teaching on her own in Port Townsend, Whidbey Island and Seattle. She has been on the staff at the Seabeck Dance Camp for the last four years, partnering with Dean Paton. For the past three years, she has been a part time faculty member of the Skagit Valley College, Whidbey campus. She teaches a PE class focused on dance, either Swing or a Latin Sampler.
Susan Deschenes – Martial Arts
Susan has been studying martial arts since 1991. In 1995 she received her black belt in Kajukenbo, 1998 world champion in sports jujitsu, 1999 Oregon State golden gloves and received her second-degree black belt in 2000. She owned and instructed a cardio kickboxing studio for almost four years in Bellingham, WA and has been a full-time Physical Education teacher at SVC since 1998. She has a passion for teaching self-defense to children and women.
Lisa Foster – Voice Overs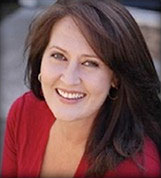 Lisa Foster's voice over career has been around for a while. Her broadcasting and voice over experience began in little ol' Sacramento, CA back in 1991. She was the weekend traffic reporter on Rush Limbaugh's flagship station, KFBK. Lisa moved her radio career to Seattle in 1992 where she was the traffic reporter that Seattle commuters relied upon on more than 14 different radio and TV stations. She started really learning the radio ropes on Pat Cashman's Morning Show on KING 1090 that same year. Lisa created more than 6 different "personas" on a variety of Seattle radio stations in the early 90′s, including "Kendall Elliott" on 107.7 The END, "Danielle Clark" on KJR, "Lisa Hunter" on 97.3 KBSG, and "Christine Russell" on KISW. She teamed up with Cashman in 1996 to co-host his morning talk radio show on 100.7 The BUZZ, and again on KOMO AM 1000 in 1999. She went on to co-host the popular morning drive radio show "The Mitch & Lisa Show" on KLSY's MIX 92.5. In addition to her radio work, Lisa has been the voice for many well-known companies, including video games, corporate training, and TV and radio ads.
Lisa began training and coaching emerging voice over talent in 2007, and is one of the best voice over coaches around. Her Creative Director skills really shine in the production booth, and she has produced and directed hundreds of audio projects in major cities across the U.S.
She has also done numerous TV appearances, including being named Seattle KING 5 Evening Magazine's Best of Western Washington's Most Eligible Bachelorette, guest spots on the popular "Almost Live!" show, as well as hosting the CBS Survivor cast search and KIRO TV's "Star Search".
She has also written and performed stand-up comedy and has hosted many charity events and auctions in the Seattle area. Lisa Foster can also be heard on the popular podcast "Peculiar Podcast with Pat Cashman and Lisa Foster" that debuted in January 2012.
Don Fotheringham – Microsoft Excel and Access
Don has been teaching computer technology since 1991. After three years teaching software applications at a community college in Canada, Don provided corporate training in the private sector for six years (Pittsburgh, PA, and Bellevue, WA). In 2000 he joined the faculty of SVC in the Computer Information Systems department. His specialties include application software (Excel and Access in particular), database design and programming. He believes there is always room for improving skills to turn data into information with greater ease and accuracy.
Hopelessly in love with Waltz, Dean founded the award-winning Valse Café Orchestra, which is committed to the art of playing music for dancers. Dean loves teaching social dance, especially the traveling dances like Waltz, Foxtrot, Country Two-Step, Blues, and One Step. For nine years he has taught at the Century Ballroom in Seattle, where he produces a 4th Sunday live music dance, The Waltz Café, as well as the annual Masquerade Ball each January.
Julie Guay, MBA – Jewelry
Julie has been involved with Blue Skies for Children for several years and was previously on the Board of Directors. She holds a Master's in Business Administration (MBA), a Grad School Certification in Project Management, and a B.S. in Organizational Management.
She was previously employed as Vice President of Administration for Neptune Management Corporation where she oversaw 26 administrative offices in 11 states.  Prior to that, Julie was employed as a Business Development Program Manager for Olympic Health/Sterling Life for 8 years in Bellingham, WA. She and her husband own a local property investment and residential management company, Pacific Bay Properties.  Julie also owns Jules & Co., an artisan jewelry design business, and Whatcom Bookkeeping and Notary Services.
Julie is active in the community and has been a long-standing member of Whatcom Women in Business (WWIB). She serves on the Executive Board of WWIB as Secretary. She is also an executive board member for local non-profit The Whatcom Dream, an active member of Women Sharing Hope, and the Whatcom/Bellingham Chamber of Commerce. She has volunteered with the Meridian School District, Meridian PTA, Meridian FFA board, and has volunteered at WWU's History Day as a judge. Julie has taught Junior Achievement courses and previously served for several years on the board for Marianne's House.
She and her husband, Steve, enjoy traveling, golf, and spending time with their son, Zach.
Sara Harlan is a life-long Skagit Valley native with an art degree from Whitman College (1988).  Sara has been a teacher of various subjects and multiple ages within the public education system and in overseas schools for the past 28 years.  In 2013 she became a certified Zentangle teacher (CZT), and now teaches the Zentangle method of drawing to everyone she can!
Lois V. Harris – Children's Author
Lois V. Harris grew up in Brooklyn, New York and often spent Saturday afternoons at the Brooklyn Museum of Art. The artwork from around the world fascinated her. Her family moved to Seattle, Washington when she was a teenager. After she married and had children, Lois enjoyed introducing them to the magical world of books at her neighborhood library. Meanwhile, she pursued her dream to write for children. In 1986 Lois earned a B.A. in English in the Creative Writing track from the University of Washington. Over the following years, she continued learning about children's literature while attending conferences as a member of the Society of Children's Book Writers & Illustrators. Lois writes to inspire children to follow their dreams. Her books are, Mary Cassatt: Impressionist Painter; award-winning Charlie Russell, Tale-Telling Cowboy Artist and her newest, Maxfield Parrish: Painter of Magical Make-Believe. Pelican Publishing Co. has published all of Lois' books.
Lois Harris lives with her family in Anacortes in the northwest corner of Washington State. When not writing, you might find her on their boat watching for whales in the nearby beautiful San Juan Islands or Canada.
Andy Heiser – Computer and Internet Fundamentals
Andy Heiser has a Bachelor's degree in Physics from the University of Washington, and a Master degree in Adult Education from the University of British Columbia. Andy explains complicated things in easy terms and knows that everyone is an expert at something. He is the Director of Information Technology at Skagit Valley College.
Seth has been actively involved in the fitness industry since 2007. Seth worked at the local fire department as an EMT/Firefighter for three years. In 2013, Seth received a Bachelors degree from Western Washington University in Kinesiology with a focus in Physical Therapy. Currently, Seth practices as a Personal Trainer at the Bellingham Athletic Club and as an Aide at Performance Physical Therapy in Bellingham. Seth also coached wrestling for two years in his hometown of Gig Harbor, WA. At SVC Seth teaches Cardiovascular Conditioning and Strength Training.
Edward Hunter – Computer Technology
Ed is retired from the United States Navy. He was an Aviation Electronics Technician working on 5 EA6B aircraft. Ed received his Bachelors in Physical Science at Midland Lutheran College in Nebraska.  After retiring from the Navy, Ed received his Associates Degree in Computer Information Systems from Skagit Valley College and his Master Degree in Computer Information Systems from the University of Phoenix. Ed has been teaching computer related subjects for 18 years.
His other interests include scroll sawing, gardening, and spending time with his quilting wife, Mary. He loves playing with his two Chihuahuas (Indy and Freckles) and two cats (Ana and Jones).
LeeAnne Krusemark – Home-Based Businesses
LeeAnne is a journalist, author, public speaker, and owner of an award-winning Southern California public relations business, since 1988. LeeAnne is a Chamber of Commerce past president and has been asked to speak at a Senate-sponsored business conference as well as for the Department of the Army. Her in-person lectures are offered at more than 200 facilities nationwide, including Purdue, and her online publishing class is offered at more than 1,000 facilities worldwide, including Harvard. The inspiration given to others in her comprehensive workshops has even been compared in writing to Oprah! In addition, LeeAnne has performed stand-up comedy at places like the Laugh Factory and Paramount Studios, which gives her the ability to interject lightheartedness into the dissemination of educational information.
Some of the classes LeeAnne teaches are: Cash in with a Successful Home-Based Business, Beginner's Guide to Getting Published, Explore 50 Different Self-Publishing Options, How to Earn Extra Money with a Mystery Shopping Business and Save Money with Extreme Couponing.
Robert Laughlin has taught his unique piano workshops to over 25,000 adults over his 30-year career. Drawing experience from his many years as a professional piano player, Robert enthusiastically shares his insider knowledge with his students.  He's the author of more than a dozen method books, and his system has been used by over 300 piano teachers nationwide. Several of his books have been translated into German. Robert still performs on piano and guitar. He holds a degree from the University of California, Berkeley.
Karla Locke has been a small business owner for over twenty years. She owned a contracting business with her husband in Seattle for fifteen years. That business made #12 of the top 100 fastest growing businesses in Washington State in 2000. She now lives in Skagit County and provides services for small businesses that are in need of an online presence. As if that isn't enough, her and her husband own a small business providing services for authors who want to self-publish. She is also a photographer, author, and fiber artists. She is President of the Skagit Valley Camera Club and serves on the Anacortes Arts Commission. She teaches classes on website design and Social Media.
Bob Mitchell, with almost four decades in Glass, has become a mature technician, craftsman, and sought after instructor. Being awarded both the prestigious Christine McAuliffe Excellence in Teaching award and the Snohomish County Artist of the Year award made 2000 his most memorable year. Bob, being a solid "journey-man artist", derives passion by having the opportunity to promote the craft of glass through the Community Education Program at Skagit Valley College. His journey in the art community can be summarized by a phrase from an old Blues song: "I live the life I love, I love the life I live".
Liz Moncrief – Fiber Dyeing / Making Natural Body Care Products
Liz Moncrief is a recent retiree from the US Forest Service in Colorado and just made the move to Washington along with her husband and Buddy the dog.  During her career, she also maintained a small business of spinning, weaving, dyeing and fiber arts and has exhibited several pieces in Colorado and Wyoming art galleries. For the past 20 years, she's offered workshops and retreats in those venues in the Rocky Mountain States, including being a workshop presenter at the Estes Park Wool Fest, the largest gathering of spinners and weavers in the west.
Having been so heavily involved in natural and utilitarian arts led her to investigate the use of botanicals and aromatics combined with natural kitchen ingredients to make fiber soaps, lotions, and general body care products, so those areas of interest were added to her workshop portfolio 10 years ago.
The utilization of natural and sustaining materials is important in her work and allows Liz and her students to play with a little bit of math and science on the side.
Liz Moncrief – Fiber Dyeing / Making Natural Body Care Products
In 2011, Chris Monroe started training her GSD, Tobias Von Jaeger, with the National Association of Canine Scent Work (NACSW™). As a puppy, Tobby showed a lot of drive, and focus for work. He needed a job! Chris discovered that K9 Nosework® was perfect for him. Since then Team Tobby has earned their NW1, NW2, NW3, and the 77th NW3-Elite. Chris is a certified ANWI with the NACSW™. As a tribute to Tobby, Jaeger Scent Training was established.
Chris also works with Pongo, an eleven-year-old Labrador retriever. They are a certified Crisis Response team with HOPE Animal Assisted Crisis Response. Their membership includes the American Red Cross and CERT (Community Emergency Response Training). As a Pet Partner therapy dog team they volunteer with Whatcom Therapy Dogs, and Peace Health St. Joseph's Medical Center.
Karen Mullen – Photography
Karen Mullen is a Certified Professional Photographer and runs a photography and a photo tour business in Lynden, Wash. Karen began photography in 1983 after graduating from the University of Missouri School of Journalism. Karen takes classes through both the Professional Photographers of America and the Professional Photographers of Washington, staying up to date with her passions: photography and computer imaging. At SVC, Karen teaches digital photography, iPhone photography, night photography, travel photography, Photoshop Elements, Lightroom, Beginning Mac, and leads photo walks in scenic Skagit locations, like Northern State Recreation Area. Karen began teaching at Skagit in 2011. She loves teaching as much as she loves photography.
Stephen Murphy – Landscaping/Propagation
Stephen Murphy has a B.A. in Business and an M.B.A. in Labor Relations from the University of Portland, in Oregon. He has volunteered hundreds of hours at Fort Vancouver's National Historical Site Heritage Garden in Vancouver, Washington. At the Turtle Island Resort in Fuji, Stephen put an unproductive garden back into production to optimize garden utility, trained garden staff and redid the composting operation.
Stephen is a skilled instructor at the Skagit Valley College greenhouse where he provides detailed hands-on instruction in plant propagation and landscape design. As a horticulturist, his experience of 15 years is extensive in light pruning, plant propagation, landscaping, and composting operations.
David M. Neubeck – Estate Planning 101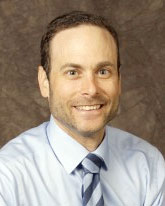 David M. Neubeck has practiced law in Whatcom County since 2000. David graduated cum laude from the University of Minnesota Law School in 1999 and received his Bachelor's from the University of Wisconsin-Madison in 1993. David's work focuses on Estate Planning, Long Term Care Planning, Guardianships, Probate, and Vulnerable Adult Protection Actions. Before working at the Elder Law Offices of Barry M. Meyers, David was in-house counsel for the Lummi Nation and worked primarily on human resource issues, governmental administration, and criminal prosecution. In his leisure time, David is an avid cyclist and enjoys volunteering his time at local cycling events and advocacy groups.
Andy Porter – Photography
Andy Porter began his love of photography and the outdoors when, at the age of 16, he completed a month-long Outward Program in the Sawtooth Wilderness of Idaho. Since then he has hitchhiked many miles, crisscrossing the US; trekked in the Andes; lived in the steppes of Siberia and now makes his home in Skagit County. Andy's work has been featured in many magazines and publications including the book, The North Cascades – Finding Beauty and Renewal in the Wild Nearby. You can see his work at www.AndyPorterImages.com
Born and raised in Minnesota, Mike Prindle has proudly served in the U.S. Navy for over 20 years; of which ten were as an instructor. Mike has been teaching Flagging at Skagit Valley College for over 20 years.
Rebecca Redshaw – The Joy of Writing
Rebecca Redshaw is an author and playwright. She worked successfully in the film industry in Los Angeles for twenty-five years prior to moving to Washington in 2002 to pursue writing full time. She has published extensive freelance articles and has published short stories and articles in national journals and magazines. Her short story, Somebody Special, won First Prize in The Lakeview Review.
An adaptation of her novella, Dear Jennifer, was performed by Pittsburgh New Voices and Olympic Theatre Arts. Hennessey Street, a play for four women and In Search of Mary Tyler Moore, a play about teenagers and aliens (not to be confused with teenagers who actually are aliens), have both been successfully produced. September 2004, Hennessey Street was performed as a benefit for the Clallam County Literacy Council.
Rebecca moved to Mount Vernon in August 2015 and she was appointed to the Washington State Arts Commission (ArtsWA) by Governor Jay Inslee.
Her complete resume and curriculum vitae can be accessed at www.rebeccaredshaw.com.
Bob Rock is a partner at Skagit Valley Malting.  His work there includes testing and analysis of the malt they produce.  Part of that testing program is brewing test beer which provides an excellent assessment of the quality of the malt.  Coming from a long career in engineering and technical training as well as the brewing obsession that started at home, Bob shares his passion for good beer and the technical side of brewing at a practical and accessible level.
Leiann Ronnestad – Bartending
Leiann Ronnestad has taught bartending and licensing since 2003 at over a dozen community colleges and technical schools throughout Washington. Leiann is a certified instructor through the Washington State Liquor Control Board, a professional bartender and a marketing consultant for distilleries, restaurants, and hotels. She also maintains a strong background in business and integrated computer applications and has previously taught business and marketing classes at several colleges.
Beth Rosenzweig – Homeschool Parent Qualifying Course
Beth has been an active member of the homeschooling community in Washington State for over 25 years. She successfully homeschooled her two youngest children from birth to college entrance and has been the instructor for the HOMESCHOOL PARENT QUALIFYING COURSE since 1994. She is a past Chair of the Washington Homeschool Organization and has presented workshops on a variety of homeschooling topics at local libraries, homeschool support group meetings, and conventions. She has an M.Ed. degree from the University of Washington and has provided academic assessments for homeschoolers since 1986. She continues to be an advocate and encourager for families who choose this educational option for their children.
Richard Russell – Tiny House Seminars
Richard Russell is a fourth generation carpenter. He is a mentor and a master house carpenter with over forty years of experience and has been a licensed contractor for over thirty years. He was recruited and served as general contractor for the PBS "This Old House" special on bungalow houses. He was on staff for eight years at the University of California in Santa Barbara, teaching hands-on house building, construction overview, contractor law, and construction estimating. He is a court certified designated construction expert, and an experienced construction mediator and arbitrator.  He consults through the Building Consultants Group, both in the San Juan Islands and the mainland.
Alan Sanders – Photography and Computer Technology
Alan has been making photographs since the 70's and teaching photography since the 80's. He has taught at the University of Alaska, Anchorage, and Western Washington University. Having previously owned a commercial photography business specializing in advertising and public relations, he now concentrates on fine art photography. His photographs have been in many group as well as one person shows. He has work in the permanent collections of several museums as well as many private collections. Alan currently teaches workshops at WCC and Skagit Valley College and is a digital imaging specialist at Quicksilver Photo Lab in Bellingham.
Cindy Shebley is an eBay Certified Business Consultant, Education Specialist and author who teaches throughout the Northwest. Cindy's eBay career started in the late 1990's as a way to liquidate inventory from her "bricks and mortar" store. Today, Cindy is an eBay Top Rated Seller with makes a full-time income selling goods online. Cindy is the author of Easy Auction Photography and co-author of The eBay Marketing Bible More information about her can be found at www.clovercity.com.
I've been working with textiles for more years than I can remember. I first started sewing when I came home from second grade one day to find that my mother had bought a brand-new sewing machine. I was enchanted with it! I had already learned embroidery and hand sewing. But I couldn't wait to get my hands on that machine!
Many, many years later and I still can't stay away from my sewing machine. It's a wonderful creative tool which I've used to sew wedding dresses, evening wear, curtains, costumes…you name it, I've made it. I even sewed my way through graduate school, earning my MFA in Textiles.
I've worked in fashion for many years; boutiques (created and owned a beautiful boutique in Carmel-by-the-Sea), worked as a buyer, a rep, a designer and a manufacturer of women's clothing and accessories. I've taught fashion design classes, pattern making, sewing, and many other classes involved with fashion and sewing.
I'd love to share my expertise with you. Learning to sew can free you to create whatever you can imagine. You have the ideas…now get the skills!
ReBecca Shotton – Small Business Workshops
ReBecca Shotton, Head Honcho – Small Business Specialties ReBecca has been a Small Business Owner since 2005 and also has over 15 years of experience working for government agencies, the private sector, and business owners. Her experience along with her Certification as a Professional Life Coach has honed her skills in problem-solving, planning, and implementation of strategies that create effective changes.
ReBecca has a passion for helping people and getting to see them be successful. She and her husband like hiking in the Skagit area, biking, rock climbing, and kayaking. She enjoys learning new things, antiquing, fossil hunting, doing Zetangle(r), animals, upcycling furniture, amateur photography, and daydreaming about future interior decor.
Giuliana Sica – Italian Language
Giuliana Sica was born in Siena, Italy. She calls Whidbey Island, Washington, home where she settled in 2001 after globetrotting the world teaching Italian in exotic places as far off as Japan. Giuliana holds a Classic Italian Literature and Philosophy degree with a minor in English from the University of Pisa. She speaks fluent Spanish, has forgotten most of her French, and holds tightly to her Japanese, mostly by eating sushi every chance she gets. She is a published author. She currently teaches Italian for Skagit Valley College and Rosetta Stone. She is a Contributing Editor for Allrecipes.it and an Italian Ad Rater for Google. She shares a yellow cottage on the island with her husband, four cats, a vegetable garden, and a fig tree named Federico.
Dinah Steveni – Clay and Oil Painting Instructor
Dinah possesses extensive practical skills and a deep knowledge of both painting and ceramics. Since 2012 she has been President of Cascade Clay Artists—many members have earned regional, national, and international awards. "The intricate dynamics of teaching systems, aesthetic process, and practical techniques remains a satisfying challenge which benefits my own artistic journey."
More information about her can be found at www.dinahsnipessteveni.com.
Ron Stubbs can be found at the Islelife Hypnosis Clinic on Camano Island and now opening in Palm Desert; clinical hypnotherapist Ron Stubbs is known worldwide for his excellence and expertise in the fields of Tinnitus (ringing in the ears), Chronic Illness/Pain, Fibromyalgia, Depression, Adult Sexual Abuse Issues, SIV and Pediatric (Child) Hypnosis as well as General Hypnotherapy for issues such as Weight Management and Stop Smoking. Ron has recorded over 50 audio and video programs, published 6 books, including "Transformations", and "Can't Get Through: 8 Barriers to Communication" and in 2003, one of his Cd's, "The Heart's Journey" was considered for seven Grammy awards; the only hypnosis/meditation Cd in history to ever receive that honor.  Ron has been featured as an expert in body language and hypnosis extensively in newspapers, books, and has been interviewed and featured on national television and radio in over 52 countries and 6 languages. After becoming a successful therapist Ron transformed once again, adding a stage hypnosis business to his extensive resume. Since the late 1990's Ron, along with his wife Jeanie, a respected hypnotherapist in her own right, has performed approx. 200-250 shows per year. Their award-winning comedy hypnosis show has taken them all over the world and Ron has received such accolades as:
"He's the Rock Star of Hypnosis"—Backstage Pass Magazine
"2009 Entertainer of the Year"—Hypnotic Edge Magazine
"2010 Funniest Man in Washington"—The Stranger
"Voted #2  2009 Funniest Comedian in Washington"—King 5 TV
"Voted # 3 2010 Funniest Comedian in Washington"—King 5 TV
Ron and Jeanie can be found at casinos all over the world on a regular basis.  For more information go to www.rockandrollhypnotist.com.
Svetlana Kupriyanova – Russian Language
Svetlana Kupriyanova, born in Novgorod, Russia. Graduated with Honors from Novgorod State University. MA in Linguistics. Washington State Certified Court and Medical Interpreter.  Experienced in teaching the Russian language to foreign students. Maintains cultural connections by traveling to Russia every year. Currently living in Sedro-Woolley, enjoys gardening and oil painting.
Mitzi Szereto – Genre Fiction Instructor
Mitzi Szereto is an author and anthology editor of multi-genre fiction and non-fiction with approximately 20 published books to her credit. She has given talks, taught writing workshops and performed readings of her work around the world. Her creative writing workshops have been conducted at major literature festivals as well as on residential courses in various locations throughout Europe and, more recently, the United States. She's also lectured in creative writing at several universities in the United Kingdom. Her work has been translated in several languages.
To learn more about Mitzi visit her website mitziszereto.com
Brandi Taylor – Ballroom Dance
Ballroom Dance is Brandi's passion in life. After discovering her love for the sport, Brandi took intensive lessons and became an 18-time Gold Medalist and Regional Ballroom Dance Champion. She even met her wonderful husband through the Ballroom Dance Club at LSU. Now she is a Navy wife and enjoys teaching Ballroom to people from all walks of life.
Brandi's teaching style is unique to many other Ballroom Dance instructors. She teaches steps side-by-side with heavy technique so that whether a person is new to the sport, has been dancing for 10 years, or is finally ready to compete, he or she will be able to learn something new and exciting.
For more information about Brandi and to view her competitive record, visit her website at www.ballroombybrandi.com
Matthew Thuney is an author, freelance writer, blogger, radio announcer, wedding officiant, paranormal researcher, event coordinator, public relations consultant, and fundraiser.
For about 20 years, Matthew has lead a study group that has delved into all things "paranormal," as well as hosting guest speakers and discussion groups — all while occasionally giving presentations of his own (particularly regarding the UFO phenomenon). He is the author of Bucolia: Hijinx in the Hinterlands, and produces a radio program (also entitled "Bucolia").
Matthew majored in Religious Studies and minored in Anthropology at the University of California, Santa Barbara, where he graduated with High Honors and was awarded membership to Phi Beta Kappa. He subsequently studied Comparative Religions at Yale Divinity School in New Haven, Connecticut. Largely due to his volunteer work at KAVZ FM 102.5 in Deming, Washington, he was humbled and honored to be named a "Pillar of the Community" by the South Fork Valley Community Association.
Lin Tucker – Cartooning and Sketching
Lin Tucker is the Police Chief at Sedro-Woolley Police Department and has been a member of that Department since 1992. In addition to his Chief duties, he is a Police Sketch artist and for fun spends his time drawing, attending Comics Conventions and working on various welding and woodworking projects. Lin has been teaching various Law Enforcement classes at Skagit Valley College and has most recently been teaching a Cartooning and Sketching class. Lin is married and his wife is a Vice President of a local bank. He also has two adult daughters and one son-in-law, plus two grand-cats.
Eileen Winton – Scrapbooking
Hi, my name is Eileen Winton. I am a Mom of 2 beautiful daughters, wife of an amazingly funny husband, and crafty creative friend to everyone I come in contact with.  I have been scrapbooking and stamping for over 17 years and just can't get enough of it. I am always trying to find new techniques, mediums, and new ideas to take my scrapbooking to a higher level. My passion for scrapbooking came from the love of photography and incentive to share with people my photos along with the creative ways in with to display them. I love to teach how easy, fast, and fun the art of scrapbooking can be. I am a graduate of Skagit Valley College and have benefited greatly from the experiences and instruction, it is amazing to see the abundance of life SVC can cultivate.
Instructors Wanted
Interested in teaching a class for a field you're an expert in? Teach a Community Education class at Skagit Valley College! We're always looking for enthusiastic individuals to teach others what they're passionate about.
If you'd like to learn more about what opportunities are available, please email us at [email protected].