Strategic Marketing and Communications
We're here to help you promote your program, class, event, service, and more.
Department Logos (sub-brands)
Departmental sub logos are a variation on the primary logo. The college name is reduced in size and weight, and it is stacked over the department name. In certain situations, a red and tertiary line is included.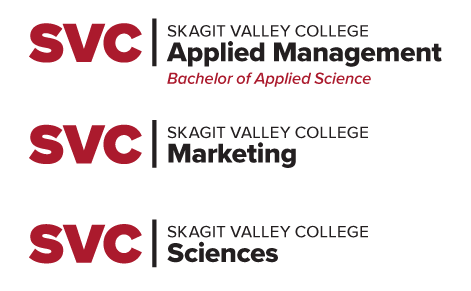 Request a Department Logo
Coming Soon! A new form to request a department sub logos. Please use the request services form now.