Counseling & Advising Center
Supporting Student Achievement
Counseling & Advising Center
Supporting Student Achievement
Counseling & Advising Center
Supporting Student Achievement
Cooperative Education Online Orientation
Please begin this online orientation by getting a copy of the current Course Syllabus. You can download the current syllabus by clicking on the Syllabus Forms link in the clue section to the left. You can also grab a paper copy of the syllabus by visiting the Counseling & Career Center on the Mount Vernon Campus.
Cooperative Education Coordinator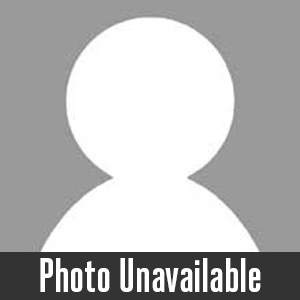 Brock Veltri
Mount Vernon Campus
Counseling & Career Center, Lewis Hall Building
360.416.7684
[email protected]
To make an appointment – Email or 360. 416.7654
The Cooperative Education program is your chance to take the Knowledge, Skills & Abilities (KSAs)you've gained in classrooms and labs and apply those KSAs into real-world work settings. It is usually a class taken near the end of your degree or certificate program and should be attempted after you've confirmed with your faculty advisor that you are ready for your work-based or internship experience.
Most students have two options for fulfilling Co-op Ed requirements: 30 hours of work per credit or 50 hours of work per credit. The difference between the two options is explained in detail in the Course Syllabus. The primary difference between the two options depends upon your preference for using Moodle or not. Students choosing the 30 hrs/credit option will participate in the online Weekly Discussion via Moodle, while the 50 hrs/credit students will opt out of Moodle and instead submit a mid-term paper. There are advantages and disadvantages for either option so you may select the option that works best for you and indicate which option you've chosen on your Learning Contract.
NEW: Due to the technical nature of the CIS program and the success CIS students have after gaining more hands-on experience, CIS-199 students are required to work 50 hours for each credit but still retain the option of either submitting a mid-term paper or participating in the online Weekly Discussions.
This orientation is designed to explain what the program is about and provide you enough information and tools to complete the class successfully. If you've read the Course Syllabus and this online orientation and you still have some questions, you can email me or meet with me to discuss your concerns. There is a short quiz at the end of this online orientation that will test your knowledge of the course requirements. If you have taken a 199 class in a previous quarter, you do not need to complete another orientation quiz but I recommend you review the syllabus and this orientation again to be sure there have not been any changes since the last time.
There are eight assignments to complete for each class. All assignments are listed in the Course Syllabus, with the date they are due. The first two assignments, the Learning Contract and Learning Objectives are due during the second week of the quarter.
Learning Contract
 must be submitted before you begin work. It is a simple fill-in-the-blank for that shows who you are, who you're working for, what your job will be and which credit option you've selected. It should be signed by you, your work supervisor and faculty. The last signature is for me when you turn it in.
The Learning Objectives may be the hardest form to complete because in every other class you take in college, we tell YOU what the learning objectives are. In this class, you'll tell us what you intend to accomplish, how you will accomplish it and how you will know when you are done. It's simple Goal-Setting. The Learning Objectives are very important for three reasons:
The Learning Objectives make up a significant portion of your final grade (17 points out of 100)
The Learning Objectives can be the difference between a busy-work exercise and something that can definitively show why you had to learn what you learned in the classroom.
These Learning Objectives can become resume bullets and job interview talking points.
The Canvas Online Weekly Discussion also begins during the third week of the quarter.
For those students wishing to avoid the online portion of the class, you can choose the 50 hrs/credit option and submit a Mid-Term Paper as an alternative. (It is due halfway through the quarter.)
All the rest of the assignments, the Supervisor Evaluation, the Student Self-Evaluation,Timesheet and Final Resume Paper are all due on the Friday before finals week.
This is a graded class and there are 100 points possible. The standard SVC grade breakdown is shown in the syllabus along with the points to be earned with each assignment. Pay close attention to this section in your syllabus because below each assignment listing, in smaller print are tips to avoid common ways students lose points on assignments.
This section in the Course Syllabus goes through each of the assignments that require forms in more detail and offers helpful suggestions to complete them for the maximum points.
NOTE: Most MIT-199 students should complete a Web Design Evaluation instead of a Supervisor Evaluation.
You can download all forms by clicking on the Syllabus and Forms link to the left. When that window opens, you can select the appropriate form and either fill it out, print it and turn it in to me or you can attach it in an email to me. Any forms that require signatures should be sent as a scanned copy or a .jpeg so I can see the signatures.
You can turn in assignments in a number of ways. The best way is to deliver your assignment to me in person. Just tell the Counseling Center receptionist that you'd like to turn in an assignment and I'll come out an get it from you. The advantage to this method is that I can quickly scan your assignment and you can correct any blanks you may have forgotten to complete. You can also just leave your assignment with the receptionist and she will get it to me. Or you can email, snail-mail or FAX your assignment to me.
The Weekly Discussion Board, offered via Canvas, begins the third week of the quarter. You can log in to your Canvas account and click on AT 199 Cooperative Education Experience – VELTRI. (If you don't see that course available, contact me ASAP to get your name and account added to the course).
Each week, I will post a general workplace discussion topic. Your task will then be to log in and respond to the topic. It becomes a "virtual classroom" discussion. There are no set times when we are all online at the same time so you can participate at whatever time is convenient for you. You are graded on your participation so it pays to respond early in the week so other students can interact with you.
The 
Mid-Term paper
 (
for 50 hrs/credit students ONLY
) and the 
Final Resume Paper
 (
for ALL students
) are both explained in the syllabus and on the 
Term Papers
 link to the left. Each paper is scored using a grading matrix that shows the elements required for each assignment. The Term Paper is a college-level paper designed to indicate your reflection and analysis of your Co-op Ed experience and will be graded on format as well as content. The format required is based upon the American Psychological Association (APA) style used at SVC and many other colleges. There are many Internet resources available that explain APA style and provide examples. For your benefit, there is a 
Co-op Ed APA Term Paper Writing Guide
 located in the Syllabus & Forms section to the left. In addition, the Coordinator provides a MS Word template for the term papers that contains the correct margins, line spacing and other formatting that can be used to facilitate your term papers. There are also Resume samples located in the Syllabus & Forms section as well that should help you focus your resume if you have not written one prior.
Sometime during the quarter, the Coordinator or Faculty Chair may visit your work site to answer questions about the program, renew contacts with the business community and discuss ways to improve the program. If is difficult at times to coordinate the supervisor's and Co-op Ed Coordinator's schedules during times when you are present at the work site. If you prefer to be present during the site visit, please let the Coordinator know this. Otherwise, there is no action required from you.
That's it! The orientation is complete. You should now be ready to take the Orientation Quiz located on the canvas page. Remember the quiz is worth 10% of your overall grade so please be sure to complete the assignment. Below are some practice questions that will help prepare you for the quiz. Good luck!
Review the course syllabus and answer the questions below:
What are the work hours required per credit for Co-op Ed?
Who is required to participate in the Weekly Online Discussion?
Who is required to submit a Mid-Term paper as part of their reflective writing component?
What are Learning Objectives?
How many Learning Objectives do you need to develop for this quarter?
Who signs off on your Learning Objectives worksheet?
When are the Learning Contract and Learning Objectives due to the Co-op Coordinator?
Where can you find all the necessary forms to complete the assignments?
How many points do I need to get an "A" in my Co-op Ed class?
How many credits of Co-op Ed do I need to take to complete my ATA degree?
What is a Supervisor Evaluation?
What is a Self Evaluation?
Why are Timesheets important and what particular role do they play in my grade?
What is the Final Resume Paper and when is it due?
Who do I contact with questions or concerns about my Co-op Ed work experience?
Good luck with your Cooperative Education experience!