News and Public Information
What's Trending
News & Public Information
What's Now | What's Trending
News & Public Information
What's Now | What's Trending
Brightening Thanksgiving for families in need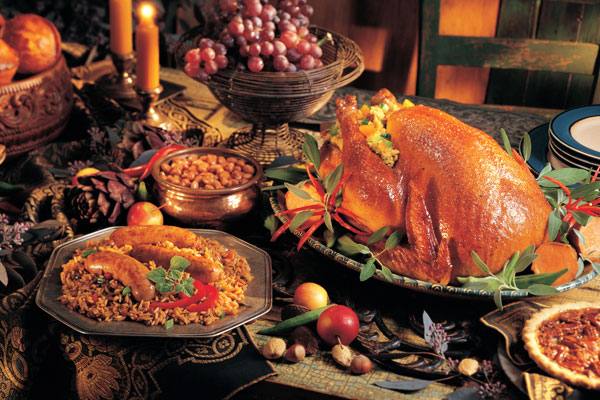 Thanksgiving dinner will be much brighter for 27 local families this year, thanks to SVC Culinary Arts students in the CHEF Club (Culinary Hospitality Education Foundation) along with students in SVC's Phi Theta Kappa organization.
Each family will receive a traditional holiday meal with all the trimmings, including a roasted turkey, stuffing, potatoes, gravy, cranberries, corn, squash, veggie tray, sweet potatoes, rolls, and pumpkin pie. The students and volunteers will gather early on Thanksgiving morning to prepare and deliver a holiday dinner to each family's home. The food and supplies needed for the meals were donated by SVC faculty, staff, and students.
"Preparing Thanksgiving baskets has been a wonderful Skagit Valley College tradition for 23 years," said SVC Culinary Arts Department Co-Chair Dani Cox. "Our students, chefs, and volunteers look forward to this opportunity each year to give back to the community."
The CHEF Club encourages, promotes, and manages activities for students in SVC's Culinary Arts and Hospitality Management program, and provides academic support to students who are preparing for a career in the culinary arts field. The Phi Theta Kappa Theta Upsilon chapter promotes scholarship, the development of leadership, and the cultivation of fellowship and service.