Music
Give voice to your passion
Music
Run with your passion
Music
Run with your passion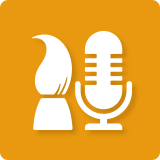 Music is a vital part of your life, and now you're ready to take it even further. Our music program will help you take your passion to the next level. Once you've earned your Associate's Degree in Music from SVC you'll be prepared to audition for a bachelor's degree program, and ready to begin the next phase of your musical journey.
At SVC, you can study any of several tracks, depending on your individual focus: piano, stringed instruments, voice, woodwinds, brass, percussion or guitar. Our Associate in Music DTA/MRP program replaces the first two years of music programs at the university level, so you can begin your study closer to home before transferring to a four-year school. You'll have opportunities to earn credit by participating in ensembles such as the Skagit Symphony, the Skagit Community Band, or SVC's own concert choir or jazz ensemble. Students in these groups have performed in Seattle, New York City's famous Carnegie Hall, Edinburgh, Vienna, and other tour locations. So, whether you've recently discovered music, or have already been studying for most of your life, our program is ready for you.
Audition for "The Sound of Music" Feb. 2-3
"The Sound of Music" is a story about the courage of the human heart. Set during the Nazi takeover of Austria in 1938, "The Sound of Music" tells the story of Maria, a woman on a journey of self-discovery that leads her to faith, love, and family.
We are seeking a group of actors ranging in age from 5-107 that will reflect the diverse actors of our community. All ages, particularly children, are encouraged to audition. There are fantastic parts for all!
Please note: All participants, including children, must be fully vaccinated for COVID-19.
When: 6, 7, or 8 p.m., Wednesday, Feb. 2, and Thursday, Feb. 3
Where: Phillip Tarro Theatre, East end of Hodson Hall, 2405 E College Way, Mt. Vernon, WA
Auditioners: Please prepare to perform 16 bars of a song that demonstrates your vocal range (highly encouraged). Bring your sheet music. Accompanist will be provided.
A performance of a short 90-second monologue is also encouraged. Readings will be available.
Sign up to audition:
Please note: There are 20 slots open for each audition time.
Rehearsals and Performances
Rehearsals: 6-9 p.m. Monday-Thursday starting Feb. 7 with a few Saturday rehearsals for specific groups in the cast. Not every actor will be called to every rehearsal.
Technical rehearsals: April 17-21
Performances: April 22-May 1 in McIntyre Hall. Tickets go on sale March 15.