Music
Give voice to your passion
Music
Run with your passion
Music
Run with your passion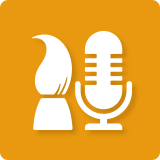 Music is a vital part of your life, and now you're ready to take it even further. Our music program will help you take your passion to the next level. Once you've earned your Associate's Degree in Music from SVC you'll be prepared to audition for a bachelor's degree program, and ready to begin the next phase of your musical journey.
Program Catalog Information
At SVC, you can study any of several tracks, depending on your individual focus: piano, stringed instruments, voice, woodwinds, brass, percussion or guitar. Our Associate in Music DTA/MRP program replaces the first two years of music programs at the university level, so you can begin your study closer to home before transferring to a four-year school. You'll have opportunities to earn credit by participating in ensembles such as the Skagit Symphony, the Skagit Community Band, or SVC's own concert choir or jazz ensemble. Students in these groups have performed in Seattle, New York City's famous Carnegie Hall, Edinburgh, Vienna, and other tour locations. So, whether you've recently discovered music, or have already been studying for most of your life, our program is ready for you.
Associate in Music DTA/MRP