Business
Your business pathway starts here
Business
A world of opportunity awaits you
Business
A world of opportunity awaits you
The Pharmacy Technician program prepares students for the role of support personnel in the hospital, clinical, home health care agencies, mail-order and retail pharmacies. Working under the direction of a licensed pharmacist, Pharmacy Technicians provide assistance to the pharmacist in a variety of tasks involving the packaging, distribution, compounding, labeling, and recording of drugs.
The business world today moves pretty fast. Always changing, always evolving. To succeed there, you need to be prepared. It's competitive, exciting, and global—offering countless opportunities for innovation. Whether you're interested in pursuing a career in management, sales, accounting, finance, human resources or marketing, SVC can help you get started.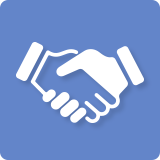 Business
SVC's business program offers a direct transfer degree, which helps prepare you to enter other University level bachelors programs around Washington State.
Bachelor of Applied Science in Applied Management
Business Direct Transfer Agreement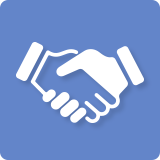 Office Technology
Administrative support is critical for every business. Documents and spreadsheets must get created, files and schedules require management, bills need to be paid. This program can help you prepare for a career in office administration.