Education
Help guide and mentor our future leaders
Education
Help guide and mentor our future leaders
Education
Help guide and mentor our future leaders
The Pharmacy Technician program prepares students for the role of support personnel in the hospital, clinical, home health care agencies, mail-order and retail pharmacies. Working under the direction of a licensed pharmacist, Pharmacy Technicians provide assistance to the pharmacist in a variety of tasks involving the packaging, distribution, compounding, labeling, and recording of drugs.
Skagit Valley College is eliminating the Education Paraprofessional AAS and the Education AAS-T. If you have already begun either of these programs, contact Alexis Meyers via phone at 360.416.7787 or email for guidance on how to complete your associate's degree. The Early Childhood Education AAS and the Associate in Education degrees remain active and open to new students.
Teachers can change lives. Have you dreamed about helping kids learn about the world they live in? Do you love sharing what you know? Are you passionate about helping people improve their lives? Maybe you should consider teaching.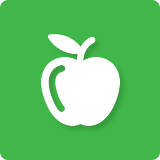 Education
SVC Education programs include Early Childhood Education, AAS degree and AAS-T options. There are also Certificate and AAS degree options, as an Education Paraprofessional, plus an Associate in Education degree with the opportunity to apply for the Associate in Arts-Direct Transfer Agreement (AA-DTA).
Early Childhood Education
Education Paraprofessional