Food & Beverage Management
Find your place making others feel at home
Food & Beverage Management
Find your place making others feel at home
Food & Beverage Management
Find your place making others feel at home
The Pharmacy Technician program prepares students for the role of support personnel in the hospital, clinical, home health care agencies, mail-order and retail pharmacies. Working under the direction of a licensed pharmacist, Pharmacy Technicians provide assistance to the pharmacist in a variety of tasks involving the packaging, distribution, compounding, labeling, and recording of drugs.
Cheers! The restaurant and brewing industries are booming worldwide, and there's never been more demand for well-trained professionals in this exciting and constantly changing field. If you thrive on making people feel welcome and pride yourself on your good taste, you ought to look into these programs.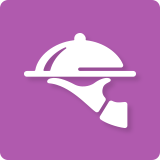 Food & Beverage Management
SVC Food & Beverage Management program incorporates a "Seed to Table" concept structured around Sustainable Small Farm Agriculture, Craft Brewing and Culinary Arts. The certificate and two-year degree options are designed to give you a foundation of hospitality skills suited for jobs as a chef, sous-chef, baker, craft brewer, small agriculture farmer or a "Seed to Table" entrepreneur.
Culinary Arts
Craft Brewing
Sustainable Small Farm Agriculture