Criminal Justice
Your opportunity to serve & protect
Criminal Justice
Your opportunity to serve & protect
Criminal Justice
Your opportunity to serve & protect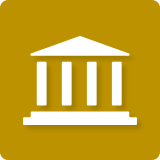 Are you interested in a rewarding career in the varied field of criminal justice? Or maybe you dream of working in the natural environment, helping to protect America's parks and special places. Enroll today and begin your career in criminal justice!
Program Catalog Information
The Criminal Justice program is designed to provide entry-level skills and education for students who desire to pursue a career in one of the many areas of the Criminal Justice field. Courses focus on the criminal justice system, law enforcement, legal studies, investigative techniques, patrol procedures, security and corrections.
Criminal Justice - Criminal Justice Emphasis, AAS
Criminal Justice - Homeland Security Emergency Management Emphasis, AAS
Criminal Justice - Parks Service and Protection Emphasis, AAS
Homeland Security Emergency Management Certificate
Basic Law Enforcement Reserve Academy Micro-Certificate
Investigative Techniques Micro-Certificate
Legal Principles in Policing Micro-Certificate
Park Ranger Law Enforcement Academy Certificate
Private and Commercial Security Micro-Certificate
Public Safety Communications Micro-Certificate
Graduates of the Criminal Justice program will be able to:
Complete a job application, resume and prepare for civil service test­ing procedures in local, state and federal criminal justice professions.
Communicate effectively in writing in order to document the ac­tions of criminals, investigators, corrections officers and probation officers and meet the requirements of the American court system.
Using critical thinking skills to understand and analyze verbal, non-verbal and cultural communications, effectively communicate with the public and respond to various problems many of which may not be criminal in nature, and some of which may be adversarial.
Develop an understanding of the basic precepts of criminal law as it applies in the state of Washington.
Develop an understanding of the court system in the United States in terms of constitutional issues and historical precedents.
Identify and understand correctional practices in the United States in relation to philosophies of punishment, sentencing practices, victim's rights, and institutional limitations.
Demonstrate knowledge of the purpose, function, and historical evo­lution of the American Criminal Justice System in terms of the three major branches of criminal justice: police, courts, and corrections, and their relationships, similarities and differences.
Utilize knowledge about state, federal and sovereign laws that impact law enforcement and corrections in decision making in the United States.
Utilizing critical thinking, information and technical literacy, and effective communications, discuss and demonstrate basic procedures related to the fields of law enforcement and corrections, including investigative techniques, patrol procedures, interactive community policing and courtroom testimony.
Discuss ethics and professional conduct as related to law enforcement and corrections, including ethical dilemmas and paradoxes faced by criminal justice professionals.
Meet Social Science, Humanities, Written Communication, and Quantitative Reasoning distribution area outcomes.
Program Costs
Program cost information available for Certificate Options only