Criminal Justice
Your opportunity to serve & protect
Criminal Justice
Your opportunity to serve & protect
Criminal Justice
Your opportunity to serve & protect
The Pharmacy Technician program prepares students for the role of support personnel in the hospital, clinical, home health care agencies, mail-order and retail pharmacies. Working under the direction of a licensed pharmacist, Pharmacy Technicians provide assistance to the pharmacist in a variety of tasks involving the packaging, distribution, compounding, labeling, and recording of drugs.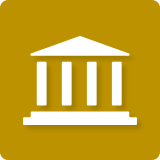 Are you interested in a rewarding career in the varied field of criminal justice? Or maybe you dream of working in the natural environment, helping to protect America's parks and special places. Enroll today and begin your career in criminal justice!
Program Catalog Information
The Criminal Justice program is designed to provide entry-level skills and education for students who desire to pursue a career in one of the many areas of the Criminal Justice field. Courses focus on the criminal justice system, law enforcement, legal studies, investigative techniques, patrol procedures, security and corrections.
Criminal Justice - Criminal Justice Emphasis, AAS
Criminal Justice - Homeland Security Emergency Management Emphasis, AAS
Criminal Justice - Parks Service and Protection Emphasis, AAS
Homeland Security Emergency Management Certificate
Basic Law Enforcement Reserve Academy Micro-Certificate
Investigative Techniques Micro-Certificate
Legal Principles in Policing Micro-Certificate
Park Ranger Law Enforcement Academy Certificate
Private and Commercial Security Micro-Certificate
Public Safety Communications Micro-Certificate
Program Courses and Costs
Program Costs
Program cost information available for Certificate Options only