Criminal Justice
Your opportunity to serve & protect
Criminal Justice
Your opportunity to serve & protect
Criminal Justice
Your opportunity to serve & protect
Program Closure – Skagit Valley College will no longer accept students into Criminal Justice program degrees and certificates after September 24th, 2019. However, the Park Ranger Law Enforcement Academy (PRLEA) is still active and enrolling students. Students interested in PRLEA should contact these programs directly by clicking the links above.
Additionally, Skagit Valley College will continue to offer some Criminal Justice courses. We encourage students interested in Criminal Justice to consider a transfer degree with Criminal Justice electives; please see your SVC navigator or counselor for more information.
Current students enrolled in Criminal Justice degrees and certificates will have until Spring quarter of 2021 to complete their degree or certificate. Current Criminal Justice students with questions or in need of advising should contact the Criminal Justice Department Chair, Jerry Dodd, at [email protected].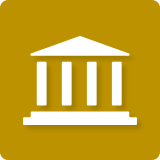 Are you interested in a rewarding career in the varied field of criminal justice? Or maybe you dream of working in the natural environment, helping to protect America's parks and special places.
The Criminal Justice program is designed to provide entry-level skills and education for students who desire to pursue a career in one of the many areas of the Criminal Justice field. Courses focus on the criminal justice system, law enforcement, legal studies, investigative techniques, patrol procedures, security and corrections.