Early Childhood Education
Help guide the next generation
Early Childhood Education
Help guide the next generation
Early Childhood Education
Help guide the next generation
The Pharmacy Technician program prepares students for the role of support personnel in the hospital, clinical, home health care agencies, mail-order and retail pharmacies. Working under the direction of a licensed pharmacist, Pharmacy Technicians provide assistance to the pharmacist in a variety of tasks involving the packaging, distribution, compounding, labeling, and recording of drugs.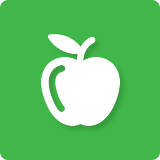 Do you love working with young children and their families? Enroll today in Skagit Valley College's Early Childhood Education program and prepare for a fulfilling career doing work that you enjoy.
Catalog Program Information
This program prepares students for positions working with young children and families in a variety of early care and education settings. Courses meet the criteria addressed in the National Association for the Education of Young Children (NAEYC) Standards for Early Childhood Professional Preparation.
Early Childhood Education, AAS
State Early Childhood Education Certificate
State Initial Early Childhood Education Certificate
State Short Early Childhood Education Certificate - Administration
State Short Early Childhood Education Certificate - Family Child Care
State Short Early Childhood Education Certificate - General
State Short Early Childhood Education Certificate - Infant/Toddler Care
State Short Early Childhood Education Certificate - School Age Care
Program Courses and Costs
Program Costs
Program cost information available for Certificate Options only