Education Paraprofessional
Be part of an instructional team
Education Paraprofessional
Be part of an instructional team
Education Paraprofessional
Be part of an instructional team
PROGRAM CLOSING – If you have already begun this program, contact Alexis Meyers at (360) 416-7787 or [email protected] for guidance on how to complete your associate's degree.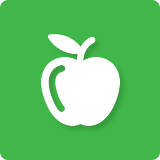 Education Paraprofessionals are an increasing important asset to today's education system. Enroll today in SVC's program and get the skills you need to start a fulfilling career working in education.
Program Catalog Information
The Education Paraprofessional program provides you with theory and practice in the skills needed for working as an effective member of an instructional team. Many of the courses in the Education Paraprofessional program transfer directly to Western Washington University or other four-year institutions. Check with the transfer counselor for the most up to date information.
Educational Paraprofessional, AAS
Graduates of the Education Paraprofessional program will be able to:
Practice ethical and professional standards of conduct and com­ply with laws and workplace policies and procedures in relation to confidentiality, reporting of abuse, discipline, chain of command and delegation and supervision.
Be knowledgeable in the use of reinforcement, motivation and data collection to facilitate positive behavioral support and assist in instruction and learning.
Exemplify the philosophy that all individuals/participants can learn and contribute within a multicultural, inclusive context of children, families and colleagues.
Develop, design and implement creative, innovative, developmental­ly and culturally appropriate educational practices that positively im­pact the development, creativity and self-esteem of young children.
Plan group activities and effectively manage a classroom environment.
Perform basic assessments and measurements of a child's progress in an educational setting.
Work appropriately with exceptional children and those with spe­cial needs.
Employ a variety of instructional strategies and methods that ad­dress individual learners and learning styles in order to develop collaborative critical thinking and creative problem solving skills in a variety of student populations.
Be able to draw from a variety of perspectives on human develop­ment and learning in order to design learning experiences to sup­port the cognitive, psychological and social differences and needs of cross-cultural and generational learners.
Understand what it means to be a competent, ethical and profes­sional teacher in a democratic, diverse and technological society in order to develop commitment to professional growth and to the legal and ethical responsibilities of American public school teachers.
Program Costs
Program cost information available for Certificate Options only