Education Paraprofessional
Be part of an instructional team
Education Paraprofessional
Be part of an instructional team
Education Paraprofessional
Be part of an instructional team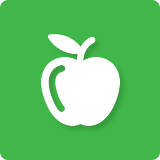 Education Paraprofessionals are an increasing important asset to today's education system. Enroll today in SVC's program and get the skills you need to start a fulfilling career working in education.
The Education Paraprofessional program provides you with theory and practice in the skills needed for working as an effective member of an instructional team. Many of the courses in the Education Paraprofessional program transfer directly to Western Washington University or other four-year institutions. Check with the transfer counselor for the most up to date information.
Print Degree Planner PageShare Print-Friendly PageHelp Educational Paraprofessional, AAS
Education Paraprofessional Individual Technical Certificate
Courses List
EDUC 211 - Diversity in Education: D
EDUC 211 - Diversity in Education: D
(3)
Overview of diversity in education including culture, ethnicity, family structure, socio-economics and educational philosophy. None
EDUC 223 - Practicum and Seminar
EDUC 223 - Practicum and Seminar
(1-5)
Practical application of education coursework in the K-12 classroom setting. Attend a weekly seminar and work with children in a public or private school setting under the direct supervision of a certified/licensed staff member or teacher. Experiences will include supporting and assisting in instructional and other services to children, youth and their families. Prerequisite: EDUC& 130, EDUC&121 or EDUC& 122; or department chair approval.
EDUC 246 - Working with Bilingual Children
EDUC 246 - Working with Bilingual Children
(4)
Focuses on effectively meeting the learning needs of children whose first language is not English. Explores ways to collaborate with family and other professionals to meet the needs of bilingual learners. None
EDUC 260 - Instructional Technology
EDUC 260 - Instructional Technology
(3)
Interactive hands-on approach to learning and evaluating different software programs for use in educational technology and its application in today's classroom. Emphasis on turning basic technology skills into effective and enhanced instructional skills. None
EDUC 299 - Learning into Action
EDUC 299 - Learning into Action
(1-15)
Student develops and completes curriculum-related independent project which demonstrates skills and abilities and explores career options. May include, but is not limited to, service learning, original research, and travel abroad. Faculty sponsor approval required. Students with 45 transferable college credits are eligible to begin Learning into Action. None
EDUC& 115 - Child Development
EDUC& 115 - Child Development
(5)
Social Sciences
Build a functional understanding of the foundation of child development, prenatal to age eleven. Observe and document physical, social, emotional, and cognitive development of children, reflective of cross cultural and global perspectives. Prerequisite: None
EDUC& 122 - Child Development II
EDUC& 122 - Child Development II
(5)
Social Sciences
Survey of the development of children from middle childhood through adolescence. Includes social, emotional, physical, motor, intellectual, moral and language characteristics. History, philosophy and theories of development applied to current educational settings. Prerequisite: EDUC& 115 or department chair permission.
EDUC& 130 - Guiding Behavior
EDUC& 130 - Guiding Behavior
(3)
Examine the principles and theories promoting social competence in young children and creating safe learning environments. Develop skills promoting effective interactions, providing positive individual guidance, and enhancing group experiences. None
EDUC& 136 - School Age Care
EDUC& 136 - School Age Care
(3)
Develop skills to provide developmentally appropriate and culturally relevant activities and care, specifically: preparing the environment, implementing curriculum, building relationships, guiding academic/social skill development, and community outreach. None
EDUC& 150 - Child, Family, and Community
EDUC& 150 - Child, Family, and Community
(3)
Integrate the family and community contexts in which a child develops. Explore cultures and demographics of families in society, community resources, strategies for involving families in the education of their child, and tools for effective communication. None
EDUC& 202 - Intro to Education
EDUC& 202 - Intro to Education
(5)
Social Sciences
Introduction to the history, philosophy, principles, learning theories, issues, and trends of education. Includes observations of educational models and exploration of career paths. Prerequisite: Completed ENGL& 101 with a grade of 2.0 or higher.
EDUC& 203 - Exceptional Child
EDUC& 203 - Exceptional Child
(3)
Introduction to the categories of special needs and the rules and regulations concerning special education and related services. Overview of the issues and techniques, current trends, and classroom approaches for maximizing the development of children with special needs. Prerequisite: Concurrent enrollment required in CSS 103.
Graduates of the Education Paraprofessional program will be able to:
Practice ethical and professional standards of conduct and com­ply with laws and workplace policies and procedures in relation to confidentiality, reporting of abuse, discipline, chain of command and delegation and supervision.
Be knowledgeable in the use of reinforcement, motivation and data collection to facilitate positive behavioral support and assist in instruction and learning.
Exemplify the philosophy that all individuals/participants can learn and contribute within a multicultural, inclusive context of children, families and colleagues.
Develop, design and implement creative, innovative, developmental­ly and culturally appropriate educational practices that positively im­pact the development, creativity and self-esteem of young children.
Plan group activities and effectively manage a classroom environment.
Perform basic assessments and measurements of a child's progress in an educational setting.
Work appropriately with exceptional children and those with spe­cial needs.
Employ a variety of instructional strategies and methods that ad­dress individual learners and learning styles in order to develop collaborative critical thinking and creative problem solving skills in a variety of student populations.
Be able to draw from a variety of perspectives on human develop­ment and learning in order to design learning experiences to sup­port the cognitive, psychological and social differences and needs of cross-cultural and generational learners.
Understand what it means to be a competent, ethical and profes­sional teacher in a democratic, diverse and technological society in order to develop commitment to professional growth and to the legal and ethical responsibilities of American public school teachers.
Program Costs
Program cost information available for Certificate Options only