Education Paraprofessional
Be part of an instructional team
Education Paraprofessional
Be part of an instructional team
Education Paraprofessional
Be part of an instructional team
PROGRAM CLOSING – If you have already begun this program, contact Alexis Meyers at (360) 416-7787 or [email protected] for guidance on how to complete your associate's degree.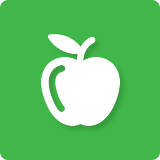 Education Paraprofessionals are an increasing important asset to today's education system. Enroll today in SVC's program and get the skills you need to start a fulfilling career working in education.
Program Catalog Information
The Education Paraprofessional program provides you with theory and practice in the skills needed for working as an effective member of an instructional team. Many of the courses in the Education Paraprofessional program transfer directly to Western Washington University or other four-year institutions. Check with the transfer counselor for the most up to date information.
Educational Paraprofessional, AAS