Industrial Technology & Transportation
Keeping our country moving, every day
Industrial Technology & Transportation
Keeping our country moving, every day
Industrial Technology & Transportation
Keeping our country moving, every day
It's amazing how many different ways craftspeople can apply their skills. Whether it's repairing cars and trucks, or building boats and ships, chemical engineering, or factory automation, we're talking about some of the best jobs in America. There's a lot to choose from, so take a closer look!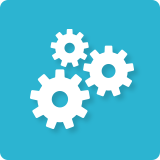 Industrial Technology & Transportation
Our Industrial Technology & Transportation programs can get you on your way to a solid career in many of today's hottest technical trades industries. Certificate and two-year technical degree options are available. If you're interested in management opportunities within any of these industries, our BAS in Applied Management can help you get there.
Diesel Power Technology
Manufacturing Technology
Marine Maintenance Technology
Multi-Occupational Trades (Apprenticeship)
Welding Technology