Marine Maintenance Technology
Power up your career in the marine trades
Marine Maintenance Technology
Power up your career in the marine trades
Marine Maintenance Technology
Power up your career in the marine trades
The Pharmacy Technician program prepares students for the role of support personnel in the hospital, clinical, home health care agencies, mail-order and retail pharmacies. Working under the direction of a licensed pharmacist, Pharmacy Technicians provide assistance to the pharmacist in a variety of tasks involving the packaging, distribution, compounding, labeling, and recording of drugs.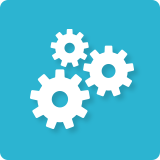 Learn the skills and receive the training you need to launch your career in the recreational boat, ship repair, and maintenance industries. Training with a faculty of industry experts, you'll work and learn in a purpose-built professional facility, preparing you to work as a technician on recreational and commercial vessels in this high demand industry.
Program Catalog Information
This program prepares students for marine trades employment in three major areas: marine propulsion, marine vessel systems, and marine composites. Your coursework will include a blend of classroom study, hands-on experience, and certification preparation. The marine trades offers many career pathways graduates can take upon concluding the program. This industry provides many jobs for those who enjoy working in the marine environment, installing and repairing specialty equipment and the challenges of troubleshooting and diagnosing common problems on recreational and commercial vessels.
Marine Maintenance Technology - Marine Technician Emphasis, AAS
Marine Technician Certificate
Program Courses and Costs
Program Costs
Program cost information available for Certificate Options only