Welding Technology
A Seamless, In-Demand Career
Welding Technology
A Seamless, In-Demand Career
Welding Technology
A Seamless, In-Demand Career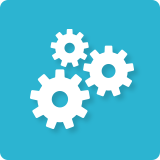 The Welding Technology (WT) program prepares students to work as entry-level welders, fitters, or metal fabricators in a variety of industries including boat-building, construction, industrial maintenance, and manufacturing. Students study a variety of layout, fabrication, and metal joining techniques using steel, stainless steel, and aluminum. Processes include oxyfuel cutting, shielded metal arc welding, gas metal arc welding, flux cored arc welding, and gas tungsten arc welding. Instructional facilities include individual welding practice booths and a large metal fabrication area.
The Welding Program stays current with industry needs through an active Advisory Committee made up of representatives from local businesses that regularly seek our graduates for employment. SVC is accredited through the American Welding Society entry-level welder training program. SVC is also a certified Washington Association of Building Officials (WABO) testing site. Students will move from theory to application to certification in all common manual and semi-automatic welding processes.
Students are required to supply various tools, protective clothing, and welding consumables. A complete list can be obtained by contacting Mary Kuebelbeck at [email protected] or 360.416.6743.