Fire Sciences
Protecting our community
Fire Sciences
Protecting our community
Fire Sciences
Protecting our community
The Pharmacy Technician program prepares students for the role of support personnel in the hospital, clinical, home health care agencies, mail-order and retail pharmacies. Working under the direction of a licensed pharmacist, Pharmacy Technicians provide assistance to the pharmacist in a variety of tasks involving the packaging, distribution, compounding, labeling, and recording of drugs.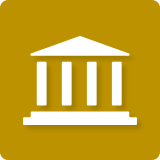 Have you always wanted to work in fire protection, responding to emergencies and making a positive difference in people's lives? Enroll in SVC's exceptional Fire Protection Technology program today and prepare to take your place in this rewarding career field.
Program Catalog Information
The training of students to become career firefighters is a key component of the Fire Protection Technology program. Subjects included in the program help to improve the firefighter's use of knowledge, tools, and systems to improve their career opportunities and the lives of those who they serve
Fire Protection Technology, AAS
Fire Service Administration, AAS-T
Skagit Valley College is excited to announce a scholarship opportunity for students interested in the Fire Protection Technology program. This scholarship is for incoming students Fall Quarter 2019 and includes full tuition, fees, books, uniforms, and certifications for the entire two-year degree program. Students will also be placed with a local Fire Department beginning in their second quarter to gain valuable experience in the field. Please see the attached application for more details. The application is due April 10, 2019. We will be awarding full scholarships. Applicants that pass the initial application screening will be required to do an interview with the Scholarship Selection Committee.
Follow the steps to apply to Skagit Valley College: www.skagit.edu/getstarted
When applying for admission to Skagit Valley College, identify FIRE as your area of study.
Fill out the 2017–2018 Free Application for Federal Student Aid (FAFSA) at www.fafsa.wa.gov. SVC's code is: #003792
Complete and submit the Skagit County Joint Agency Scholarship Application by April 10, 2019, at 5:00 p.m. to Lynnette Bennett Associate Dean of Workforce Education Nelson Hall, Room 206 Skagit Valley College 2405 East College Way Mount Vernon, WA 98273
Selected applications will be chosen to interview with the Scholarship Selection Committee to determine final recipients.