Fire Sciences
Protecting our community
Fire Sciences
Protecting our community
Fire Sciences
Protecting our community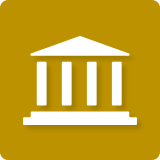 Have you always wanted to work in fire protection, responding to emergencies and making a positive difference in people's lives? Enroll in SVC's exceptional Fire Protection Technology program today and prepare to take your place in this rewarding career field.
Fire Protection Technology Scholarship Opportunity
The Skagit County Joint Fire Agencies with Skagit Valley College are excited to offer scholarships to new qualifying Fire Protection Technology freshman students beginning Fall Quarter, 2023.
Scholarship Components

Membership as a firefighter/EMT in a participating Skagit County fire agency
College expenses paid (estimated value over $8,000 annually) including:

Tuition, books & fees
Background check
Basic Firefighter Academy
EMT-B course
Live fire operations course
Testing & certification fees
Class B Uniforms

Opportunity for state certifications in:

HazMat Operations
Firefighter 1 & 2
Emergency Vehicle Accident Prevention
NWCG Wildland Firefighter 2
EMT-B

Opportunity for an Associate of Applied Science Degree in Fire Protection Technology
How Do I Apply?

If you have not yet applied for admission to Skagit Valley College, visit: skagit.edu/apply

When applying for admission to Skagit Valley College, identify "FIRE" as your program of

Fill out your 2023-2024 Free Application for Federal Student Aid (FAFSA) at: fafsa.gov

SVC's school code is #003792.

Email your complete Fire Scholarship Application packet by 5:00 pm on June 30, 2023 to:

Selected applicants will be chosen to interview with the Scholarship Selection Committee to determine final recipients.
The training of students to become career firefighters is a key component of the Fire Protection Technology program. Subjects included in the program help to improve the firefighter's use of knowledge, tools, and systems to improve their career opportunities and the lives of those who they serve