Craft Brewing Academy
From Grain to Glass
Craft Brewing Academy
"From Grain to Glass"
Craft Brewing Academy
"From Grain to Glass"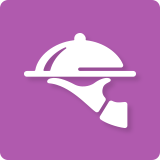 With the industry expected to grow, demand for knowledgeable brewers has never been higher. If you've considered entering the brewing industry, or want to pursue a wider knowledge of the business itself, join SVC's Cardinal Craft Brewing program today!
SVC's Cardinal Craft Brewing Academy is unique in Washington. Our program provides an overview of the craft brewery business—from grain to glass. The certificate program is structured to help you learn brew science theory through hands-on experience in the brew lab and at local breweries. The program includes industry professionals in the classroom, industry tours, and an internship experience with regional breweries.