Health Sciences
Careers for caring, compassionate & curious people
Health Sciences
Careers for caring, compassionate & curious people
Health Sciences
Careers for caring, compassionate & curious people
The Pharmacy Technician program prepares students for the role of support personnel in the hospital, clinical, home health care agencies, mail-order and retail pharmacies. Working under the direction of a licensed pharmacist, Pharmacy Technicians provide assistance to the pharmacist in a variety of tasks involving the packaging, distribution, compounding, labeling, and recording of drugs.
The healthcare professions like nursing, medical and veterinary assisting, and fitness are growing fast every year, and that trend isn't expected to slow down any time soon. Caring, compassionate people like you are needed all over the country, and around the world. Are you ready to make a difference?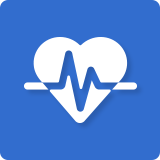 Health Sciences
SVC's Health Sciences degree and certificate options include a comprehensive mix of Nursing, Medical Assistant, Pharmacy Technician, and Physical Education opportunities, as well as a certificate in Health and Fitness.
Allied Health Education
Dental
Health & Fitness
Medical Assistant, AAS
Medical Assistant Certificate
Medical Billing and Coding Specialist
Nursing
Pharmacy Technician