Medical Assistant
Your pathway to caring for others
Allied Health Education
High-Demand & Diverse Career Track
Medical Assistant
Your pathway to caring for others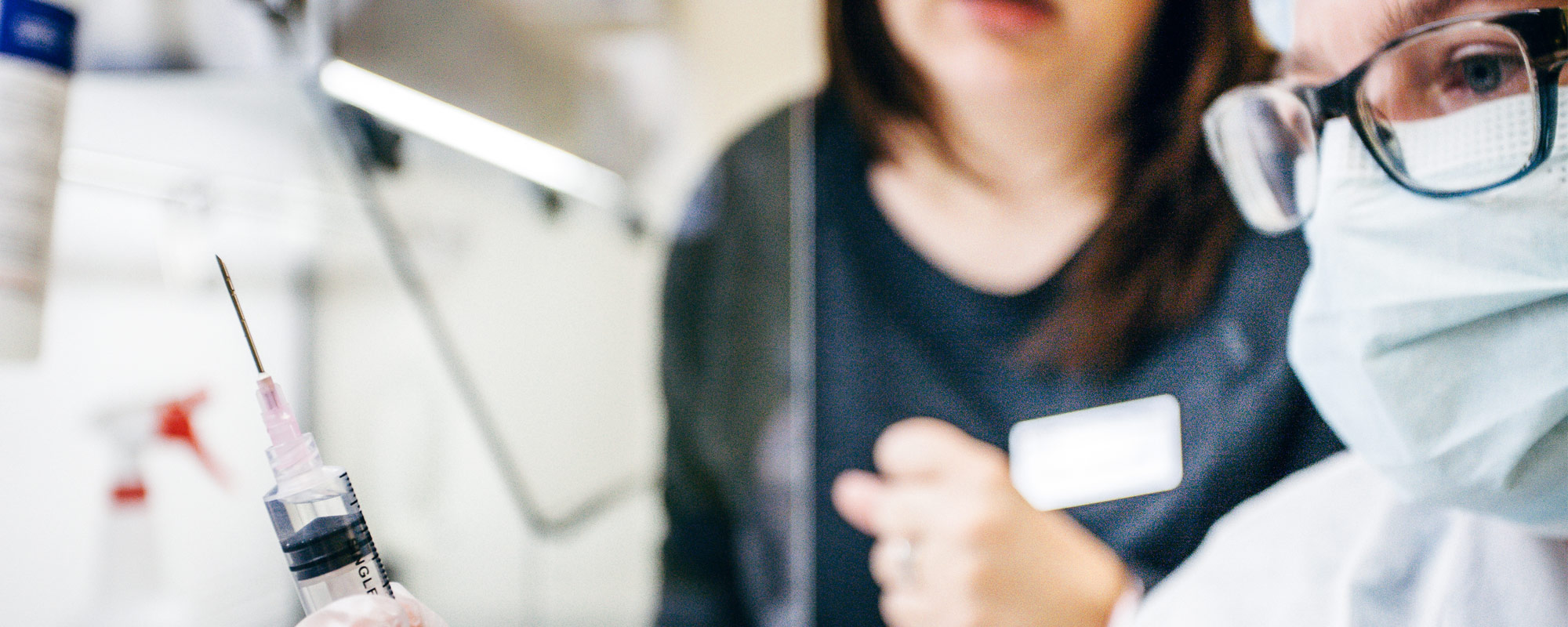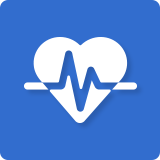 Medical Assistants are multi-skilled health professionals specifically educated to work as a member of a health care team, performing a broad range of clinical and administrative tasks under the supervision of a physician, physician's assistant or nurse practitioner.
Program graduates assist health care professionals in many aspects of medical practice, including patient care management, administrative, and clinical procedures.  Students learn about the administrative duties of scheduling and receiving patients, preparing and maintaining medical records, performing basic secretarial skills and medical transcription, handling telephone calls, writing correspondence, serving as the liaison between the physician and other individuals, and managing practice finances. The clinical phase of the program is taught through intense training and hands-on application. Students learn to perform clinical duties, including asepsis and infection control, taking patient histories and vital signs, first aid and CPR, preparing patients for procedures, assisting the physician with examinations and treatments, collecting and processing specimens, performing selected diagnostic tests, administering injections, and preparing and administering medications as directed by the physician.  Primary employers for medical assistants include: ambulatory health care settings, extended health care facilities, public health agencies, schools medical schools, research institutes and medical insurance firms.
All students in the MA degree/certificate program take the same practicum training and administrative skill coursework. The estimated program length is based on full-time enrollment. It is the student's responsibility to discuss sequencing and work out their individual schedule with a counselor or program advisor. Any developmental coursework a student may be required to complete may increase the program length. Neither the certificate nor the degree is intended for university transfer.
| Degrees/Certificates | Credits | Estimated Program Length | Admission Dates |
| --- | --- | --- | --- |
| Medical Assistant AAS | 93 | 6 Quarters | Fall and Winter Quarters |
| Medical Assistant Certificate | 88 | 6 Quarters | Fall and Winter Quarters |
The Skagit Valley College Medical Assistant program is accredited by the Commission on Accreditation of Allied Health Education Programs upon the recommendation of Medical Assisting Education Review Board (MAERB). Skagit Valley College's Medical Assistant program has a 91.3% pass rate for the 2019 graduates who took a national exam.
Commission on Accreditation of Allied Health Education Programs
25400 US Highway 19 North, Suite 158
Clearwater, FL 33763
www.caahep.org
Certification/Licensure Options
Upon successful completion of the Medical Assistant Certificate or AAS Degree program, graduates are eligible to take the national Certified Medical Assistant certification exam offered through the American Association of Medical Assistants (AAMA). Upon satisfactory completion of the exam, graduates will be qualified to use the credentials of Certified Medical Assistant (CMA, AAMA). The CMA credentials are recognized nationally; however, each state mandates the scope of practice for Medical Assistants. In the State of Washington, you will be qualified to apply for the Washington State MA-C certification. This certification is required to work as a medical assistant in Washington State (RCW 18.360; WAC 246-827). Employers prefer to hire certified workers who have passed the national exam.
American Association of Medical Assistants (AAMA)
20 N. Wacker Dr., Ste. 1575
Chicago, IL 60606
312.899.1500
www.aama-ntl.org
Apply to the Admissions Office for an application to Skagit Valley College. Make an appointment to take your COMPASS Test. It is strongly recommended that candidates be a high school graduate or have passed the General Education Equivalency (GED) exam to enroll in the program. To be eligible to take the National Medical Assistant Certification Examination upon graduation, candidates must have a high school diploma or a GED. Students may enter this program during Fall and Spring Quarters only and attend classes on a part-time or full-time basis.
Prerequisite Courses May Be Required
Prerequisite courses in the structure and function of the human body, basic medical terminology, computers skills and HIV/AIDS and CPR for Healthcare Professionals may be required for admission to some programs. Please consult the individual program planning sheets or an adviser for more information.
Medical facilities require immunizations for all personnel who interface with patients. Students participating in practicum experiences require the same immunizations. The immunization cost is the responsibility of the student. Immunizations must be completed before registering for certain courses or applying for a practicum. The following are required for participation in most Health Care programs – students will be advised which immunizations (if any) are required for their particular program:
Negative TB test or chest X-ray (1 every 12 months)
Tetanus/diphtheria vaccination (within last 10 years)
2 MMR (measles/mumps/rubella) vaccination or positive titer
Hepatitis B vaccination (series of 3 immunizations)
Additional immunizations may be required if recommended by instructor or required by practicum placement:
Flu Vaccine
Pertussis Vaccine (Tdap)
Varicella Vaccine
Rabies Vaccine (Veterinary Assistant program only)
Background Check and Drug Screening
All students must pass a multi-state, multi-zip code criminal back ground check as well as a drug/illegal substance screening. This requirement is based on medical industry standards and Washington State laws protecting vulnerable populations (RCW 43.43.880 and 43.43.842). Drug screens and background checks are required by clinical agencies where students complete their practicum experience. Students should be aware that certain gross misdemeanors and felonies may disqualify them from participating in practicums and unable to complete their certificate or degree program. Future employment opportunities in the health care field may also be affected. Students will complete the background check and drug screening process when enrolled in AHE 100. Students who are unable to pass these screenings will be removed from the program.
The Medical Assistant program includes a required practicum experience. Practicum's are at medical facilities which may involve travel to various regions of Skagit, Whatcom, Snohomish, and Island counties. All students accepted into the practicum experience must have reliable transportation. All experiences will be under the supervision of personnel at the medical facilities. Students will not be allowed to choose their practicum site. The department chair selects the facilities used for practicum sites and places qualified students. Each student is evaluated for Practicum readiness according to the Allied Health Student Handbook guidelines (Student Evaluation section).
Students planning to enter any of the healthcare professions are advised that as a health care provider they are at risk for exposure to bloodborne pathogens. Tasks and procedures performed by the healthcare professional involve risks classified by the Center for Disease Control in the following way:
Category I – Direct contact with blood or other bodily fluids to which universal precautions apply.
Category II – Activities performed without blood exposure but exposure may occur in emergencies.
Category III – Task/activity does not entail predictable or unpredictable exposure to blood.