News and Public Information
What's Trending
News & Public Information
What's Now | What's Trending
News & Public Information
What's Now | What's Trending
Two SVC students named to the 2021 All-Washington Academic Team
Skagit Valley College (SVC) students, Sydney Sharp and Sarah Head were named to the 2021 All-Washington Academic Team. Both were honored at the 26th annual ceremony that was held virtually on April 15, 2021.
The annual All-Washington Academic Team ceremony provides an opportunity for community and technical college students to be recognized for their academic achievements and community involvement. This year's team included 60 students representing community and technical colleges throughout the state. Governor Jay Inslee provided the keynote address to honor the team for their achievements and signed a proclamation naming April 15th as All-Washington Academic Day.
Sydney and Sarah will be recognized by SVC President Dr. Tom Keegan and Washington State Representative Dave Paul, D-Oak Harbor (10th District) at SVC's Board of Trustees meeting in May.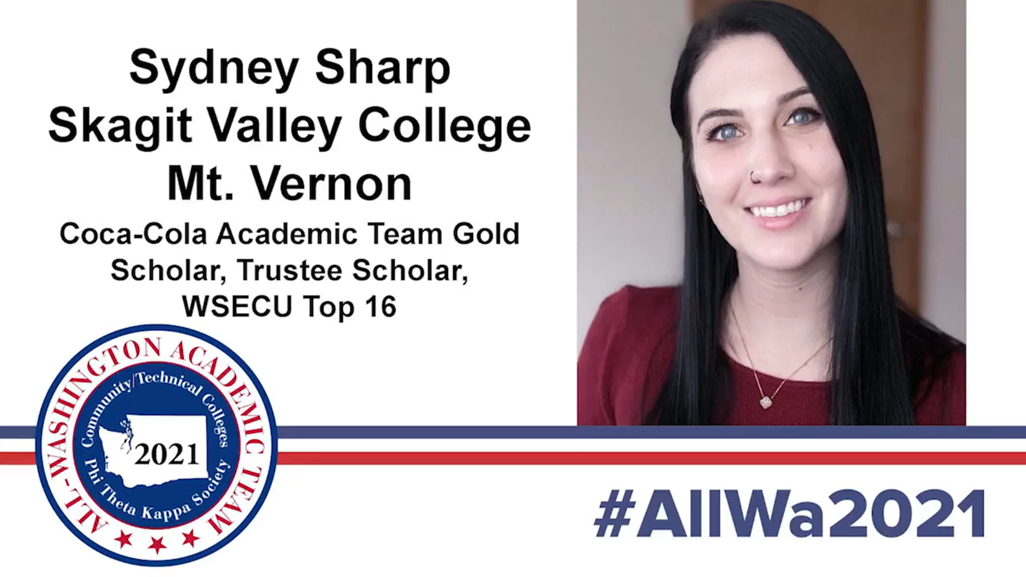 Sydney Sharp is majoring in Bioengineering at SVC and maintains a 3.83 GPA. She is an active member of Phi Theta Kappa (PTK), serving as the Theta Upsilon Chapter President and the Greater Northwest Region President. She is also one of two Legislative interns for the State Board for Community and Technical Colleges for the 2021 Legislative Session. In addition, Sydney works as a Science, Technology, Engineering, Math (STEM) tutor at SVC. In her free time, she likes to cook and bake, go bird watching, and enjoy music.
During the ceremony, Sydney was honored with the following scholarships:
$1,500 for being a 2021 Coca-Cola Academic Team Gold Scholar.
$1,000 from the WA State Association of College Trustees for being a Trustees Scholar.
$750 from the Washington State Employees Credit Union for being a Top 16 Scholar.
$250 from KeyBank as a member of this year's All-Washington team.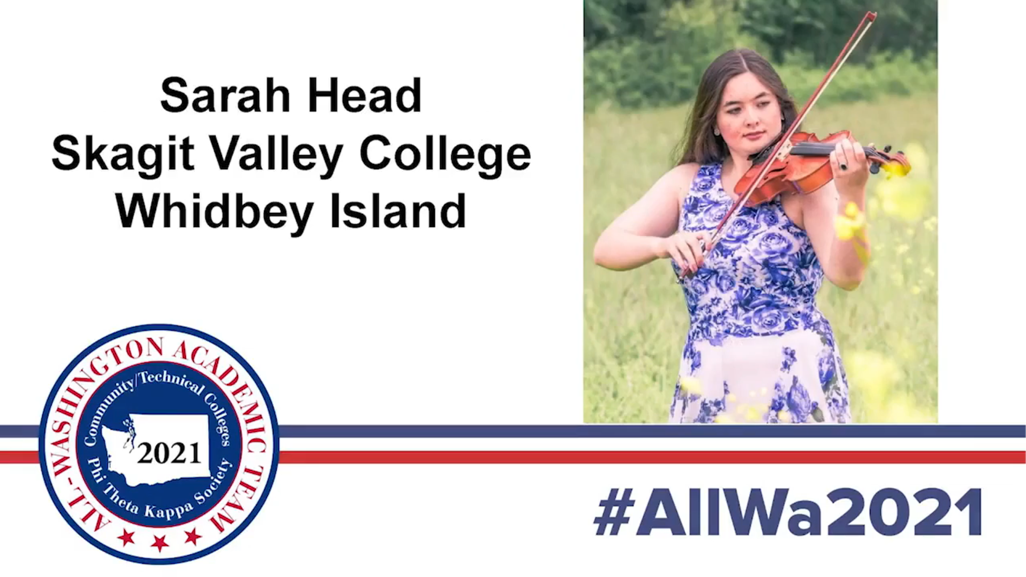 Sarah Head is a Biology major at SVC and maintains a 3.90 GPA and is in her second year as a Running Start student. Sarah enjoys hiking and exploring the outdoors with her family and dog. She also likes staying inside to read a good book or working on one of her crafts or hobbies. Sarah loves working with animals, which is what she says inspired her to pursue a bachelor's in biology. During the All-Washington ceremony, Sarah was recognized with a $250 scholarship from KeyBank.
The All-Washington Academic Team has become the showcase for Washington's community and technical colleges because it honors the academic high achievers who have demonstrated a commitment to success in the classroom and in the communities where they live. In addition, it demonstrates the state's commitment to scholarship and community service on the part of those attending the state's public community and technical colleges.
Phi Theta Kappa, the international honor society for two-year colleges, symbolizes excellence in higher education and a commitment to students. PTK has recognized and encouraged scholarship among two-year college students for over 92 years by providing enrichment while promoting the academic integrity of the associate degree program. For these reasons, the American Association of Community Colleges has designated PTK as the official honor society for two-year colleges.
The All-Washington Academic Team program is sponsored by the Washington Association of Community and Technical Colleges, Washington State Association of College Trustees, State Board for Community and Technical Colleges, and Phi Theta Kappa. Longtime major sponsor KeyBank provided $250 scholarships to all of the students on this year's team.
#SkagitValleyCollege  #AllWa2021