Art Gallery
Creative Expression on Display at SVC
Art Gallery
Creative Expression on Display at SVC
Art Gallery
Creative Expression on Display at SVC
Where shape and color converge. Located in the main entry of the Gary Knutzen Cardinal Center, the SVC Art Gallery is dedicated to the exhibition of contemporary work by regionally, national, and internationally acclaimed artists. Open Monday to Thursday from 1:30 – 4:30pm.
Eve Deisher: The SVC Years: 1995 – 2015
Exhibition Dates: Jan 15 – Mar 13, 2019
Review of the Artist's Work by Lanny Bergner in H-211, Feb 5, 2019, 12:30 – 1:30pm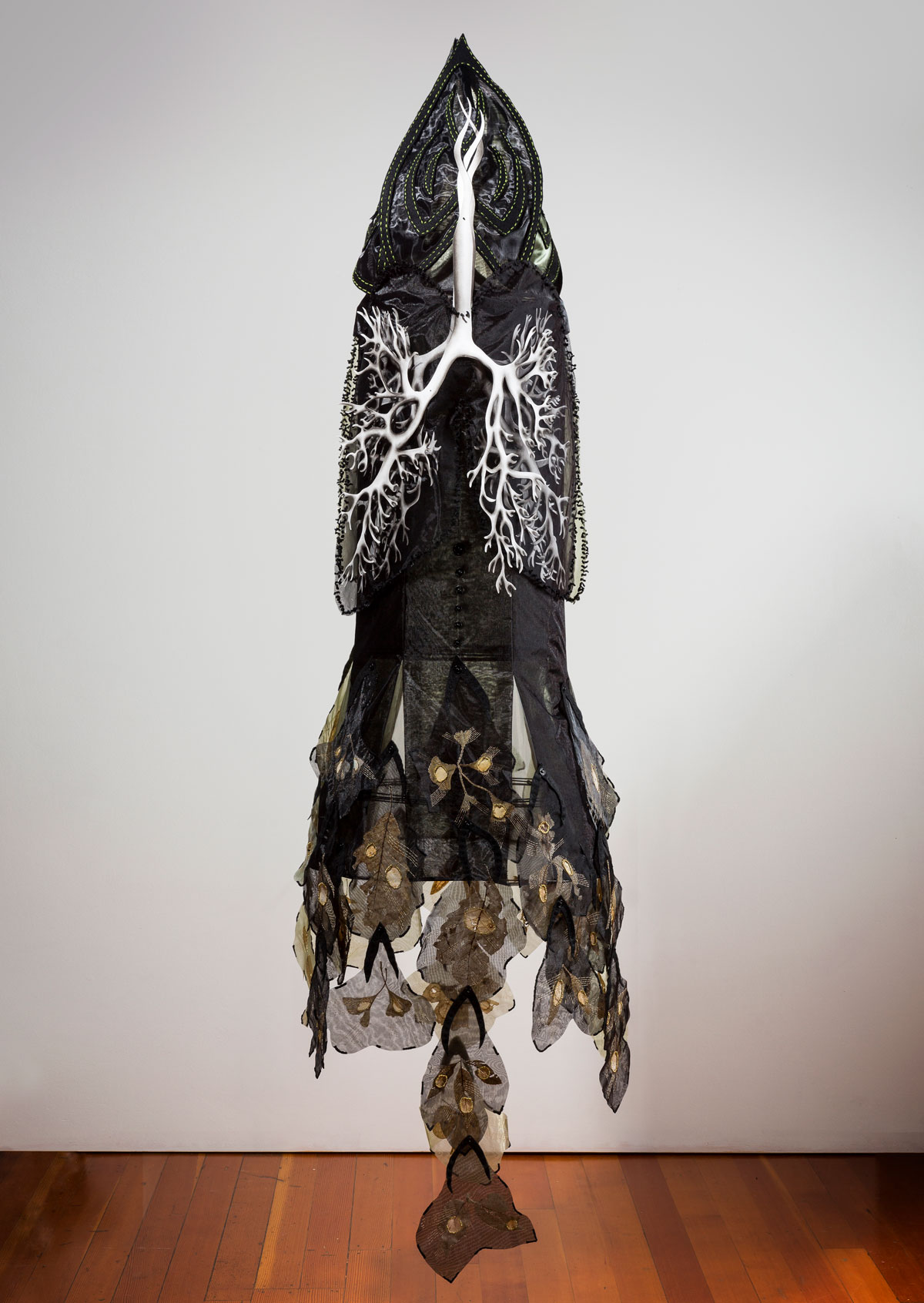 Skagit Valley College Art Gallery show honors the memory of Visual Art instructor Eve Deisher
Whether it was teaching about the convergence of color, texture, and scale in the art studio or mentoring a new artist as they take the next step in their creative pathway, Eve Deisher was a beloved instructor who taught studio art, design, and art history at Skagit Valley College.
Sadly, Eve Deisher passed away in January 2017, after a two-year journey battling cancer, but her passion for the visual arts continues to inspire. Eve's work is now on view in the SVC Art Gallery at the Mount Vernon Campus. The show, "Eve Deisher: SVC Years 1995 – 2015" runs through March 15th.
In addition to teaching at SVC, Eve maintained her studio practice. Among the many highlights of her own work, her most noteworthy exhibitions during that time featured three two-person exhibitions with retired SVC Art faculty member, Ann Chadwick Reid. In 2014, Eve exhibited for the first time with her husband, Lanny Bergner, at Gallery Cygnus in La Conner. Their two-person exhibition lead to a magazine article in "Fiber Art Now" titled, "Lanny Bergner & Eve Deisher: Artists & Indicators."      
Eve Deisher was a uniquely gifted and talented artist who made art for the sake of personal expression and as a probing witness to the world 
she inhabited. Most of all she was a sweet, kind, and compassionate human being who expressed her world view with the sharp mind's eye and caring heart of an artist.
In addition to the show in the Gallery, Lanny Bergner will share a special talk about Eve's work on Tuesday, February 5 at 12:30 pm in Hodson Hall room 211. Everyone is invited to attend.
Art Gallery hours: Monday – Friday, 1:30 to 4:30 pm.
Photographic Journey: Photographs by Ed Jaramillo
Exhibition Dates: Oct 1 – Dec 7, 2018
Artist Talk: Oct 9th, 2018 at 12:30pm
Artist Statement
Pablo Picasso once said "The artist is a receptacle for emotions that come from all over the place: from the sky, from the earth, from a scrap of paper, from a passing shape, from a spider's web."
When I started in photography fifteen years ago little did I know that my work would be a representation of emotions gained through many life influences. This exhibit takes the viewer through the last fifteen years of my life as I've seen it photographically.
From my military service I created the project "Wounded Walls" depicting abandoned military structures. My business background drove me to create a "Corporate Color" series showing the colors that we often associate with corporation. Television has been a part of my life since childhood so seeing it with a photographic eye led to the series "Extrusive Time." Of course, the Pacific Northwest has had a profound influence on my photography as well, and that is depicted in the various images from the Puget Sound area as seen from a different point of view.
My intent has always been to create photographs that are meant to be shared with others. They are not merely individual efforts to satisfy me. When audiences look at them my life is changed again in ways I never expected.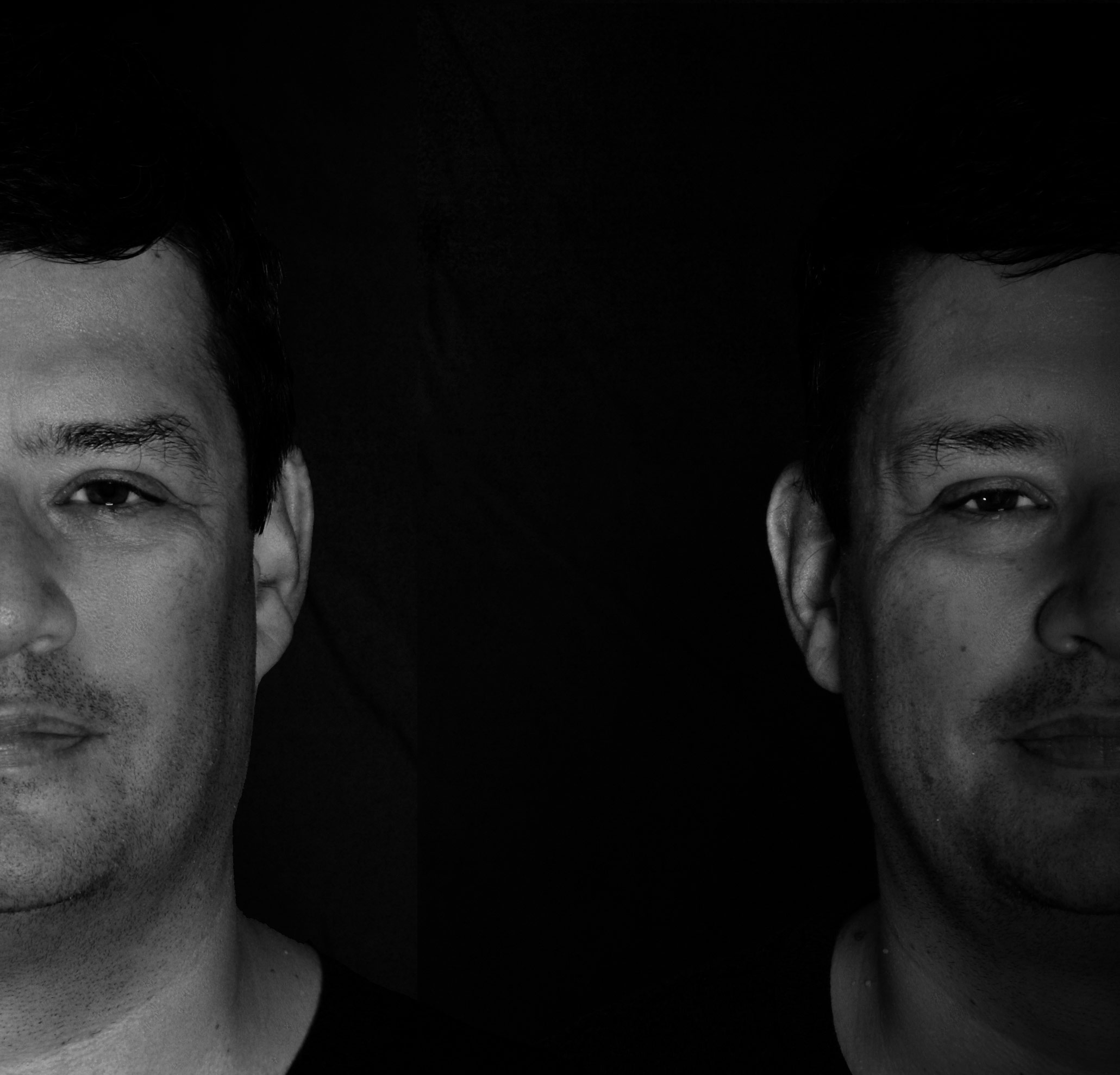 I now view the world in ways that to me didn't exist fifteen years ago. My interactions with people are more powerful, as they get to know me and start looking at my photographs. Color, light, shadows, shapes, and lines are now meaningful to my eye and to my life, and are represented in my work as it continues to mature.
The last fifteen years of my life have been a true "Photographic Journey."
2018 AVA Exhibition May 22 – June 11, 2018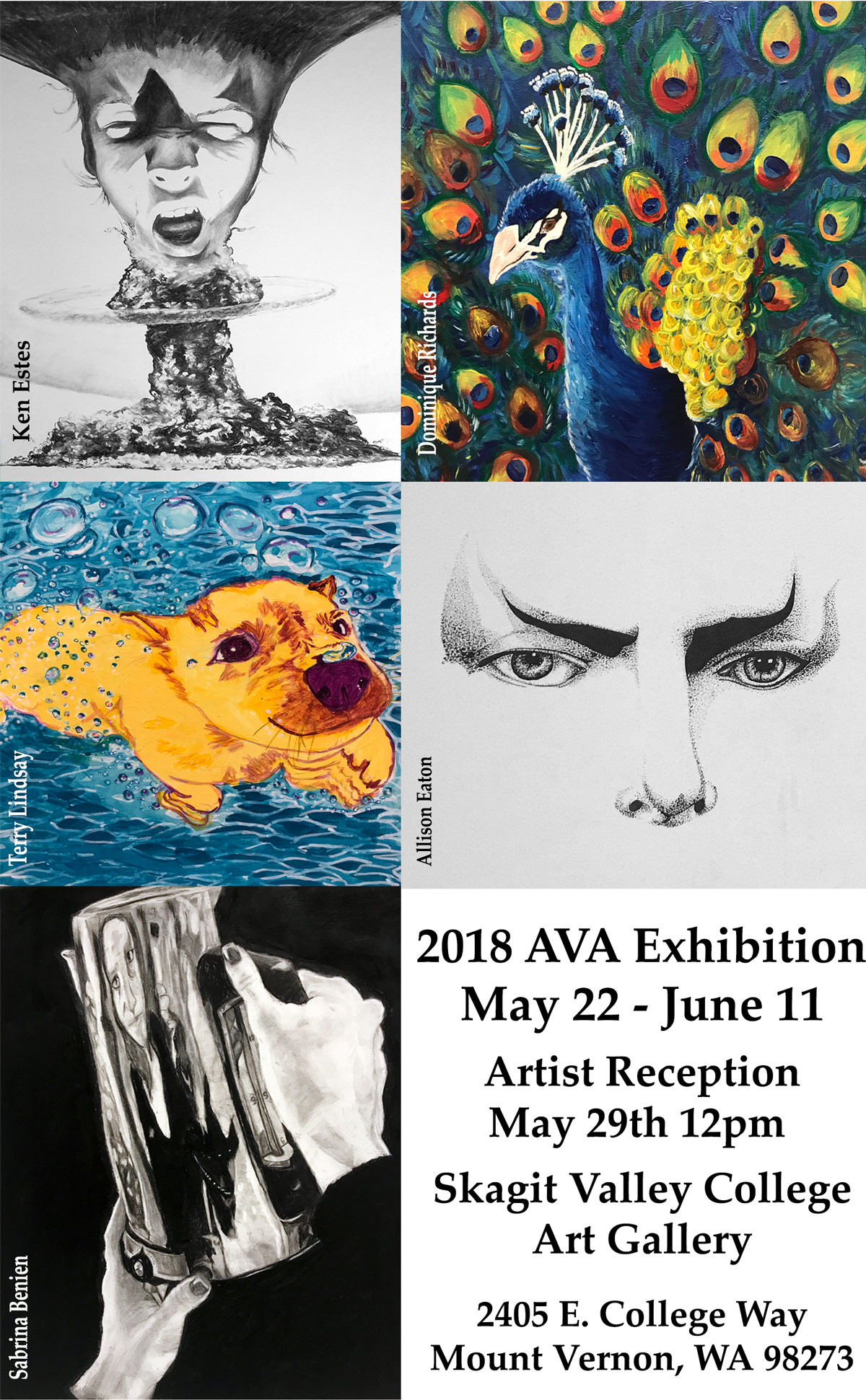 Annual Juried Student Art Exhibition April 9 – May 18, 2018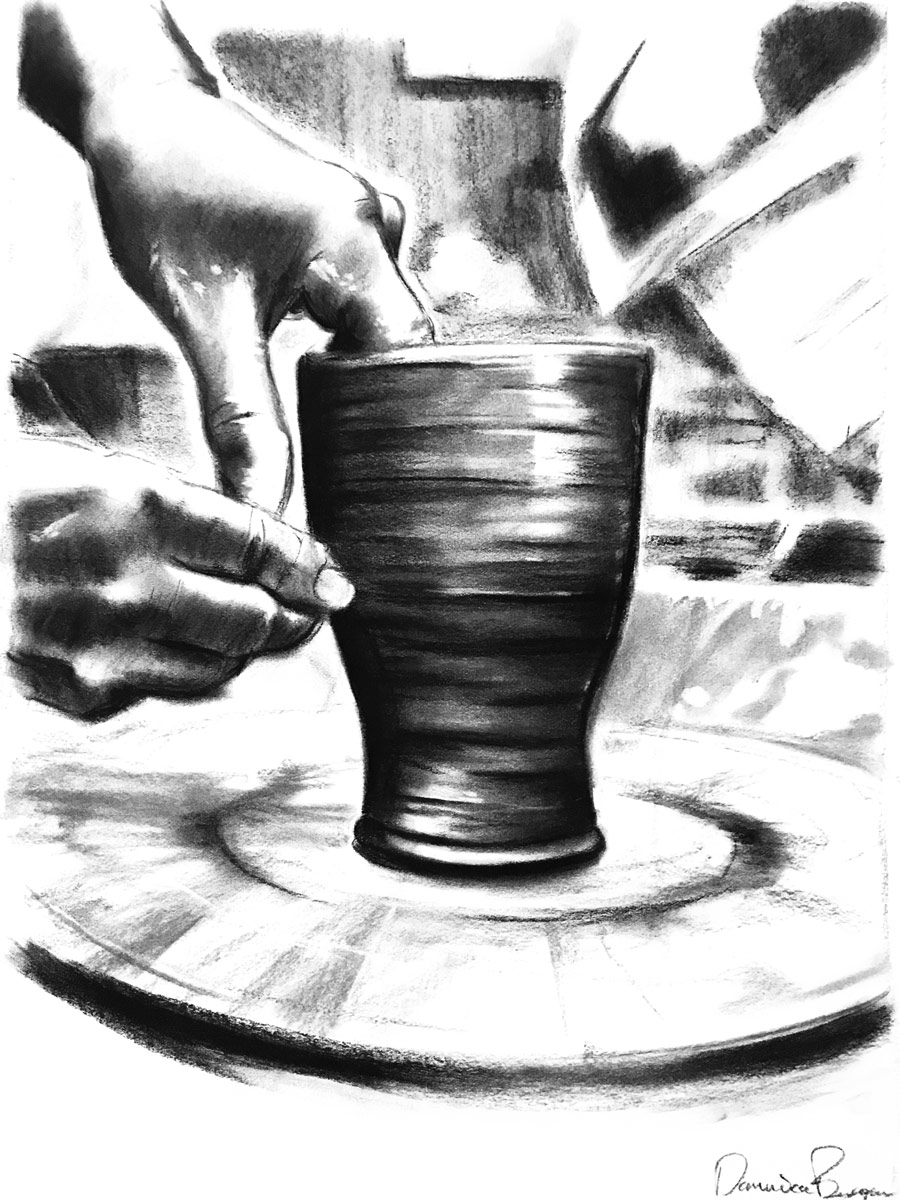 Nancy Loorem Adams – Jan 3 – Mar 2, 2018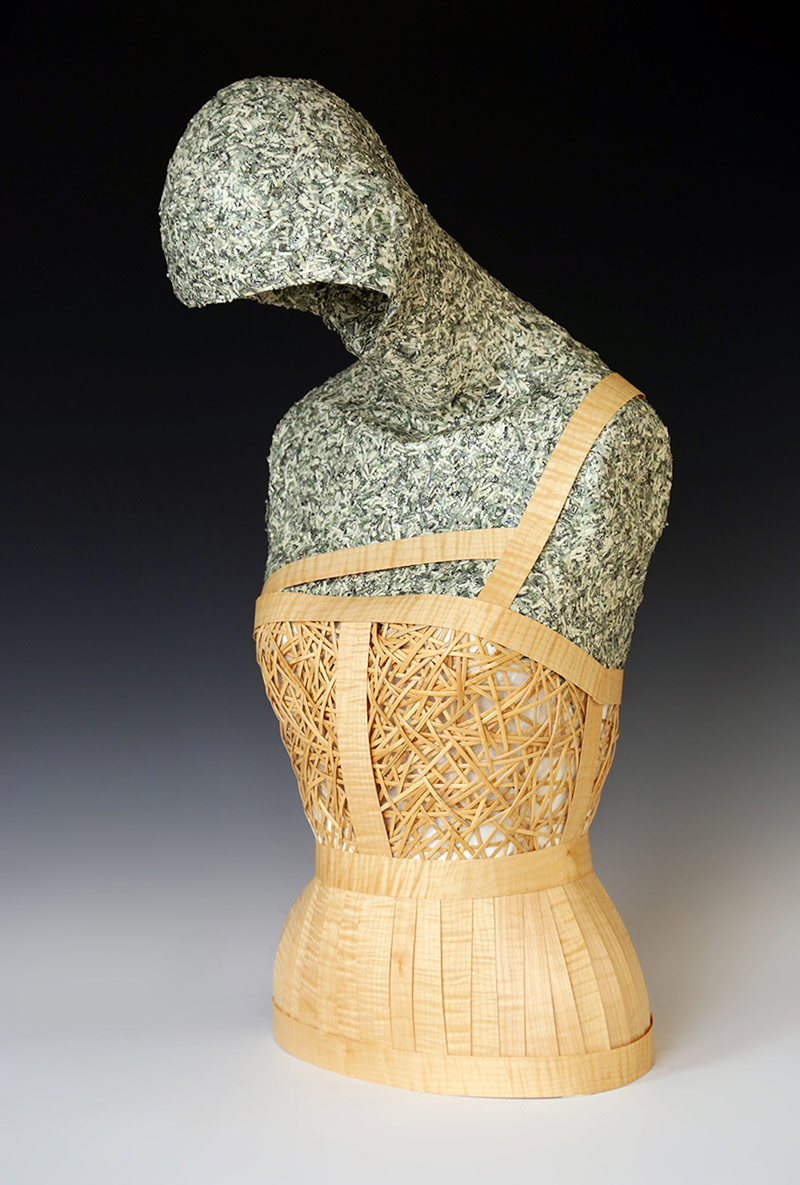 Sculptural basketry artist, Nancy Loorem Adams, work expresses the social concerns of our time. She is compelled to participate in the dialogue through evocative sculptural work, creating objects of visual beauty and interest, while on a deeper contemplative level, evoking the apparent entwinement with challenging and painful realities of issues such as addiction, gun rights, environmental degradation and human vanities all affecting our collective social conscientiousness. Loorem Adams specializes in using random weave basketry techniques to bring these issues to light, often using cane and wood veneers finished with stains and lacquer, some pieces incorporate mixed media elements. Other of her works are influenced by traditional Japanese basketry an aesthetic at the forefront of Loorem Adams sense of beauty and peace since the inception of her creative work.
Justin Lee Martin – Oct 2 – Nov 17, 2017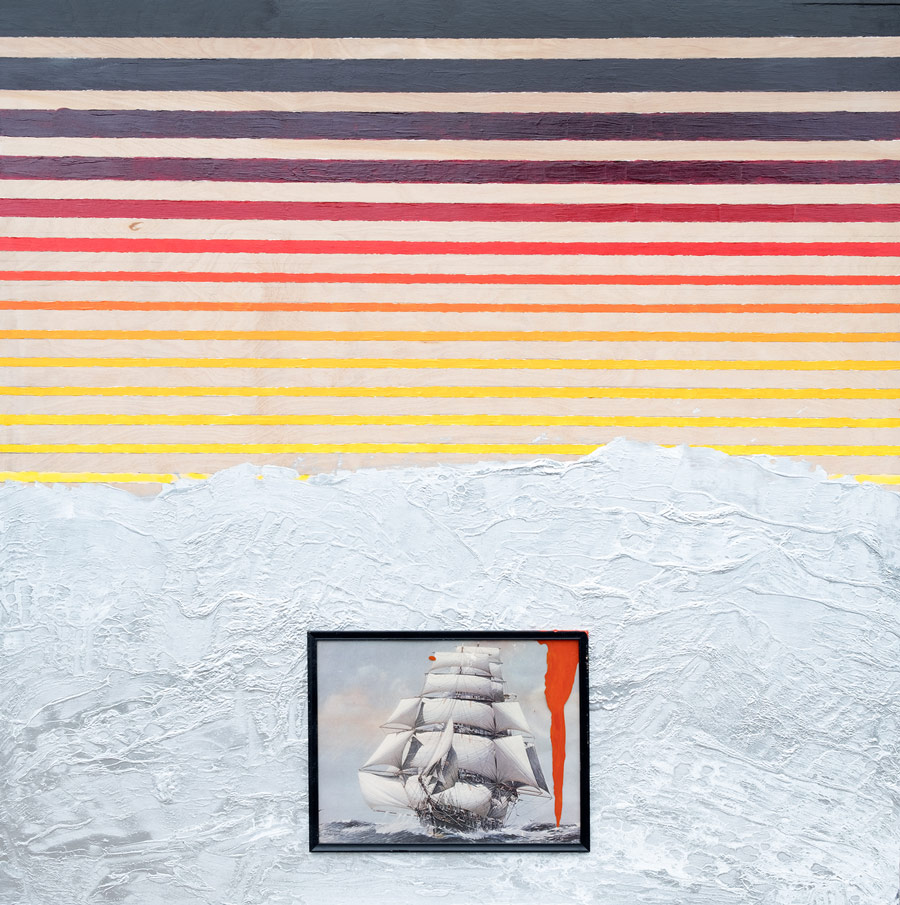 The paintings in the exhibition, "Plunge" demonstrate a range of meditations on land, both physical and social. Some of the ideas that carry themselves throughout the body of work include; the impact of climate change, structures of control, and tactics. The implications suggested by color and form is directly related to the concepts in the work. In the piece "Sea Swept", bands of color reflect both linear perspective and warning codes, similar to the fire danger signs found along western roadsides. Notions of control and tactics are fused in paintings depicting floating horseshoes and buoys. The buoy's grid formation references the children's board game of battleship and the horseshoes signify another similar game of tactics and competition. Aluminum paint is used to suggest tactical measures, as well as a landscape that has been stripped bare of its' resources. The exhibition title, "Plunge" refers to coastal terminology, more specific a type of breaking wave. These paintings suggest the moment of or after the waves have broke.
Martin was raised in Montana where he received his BFA from the University of Montana and completed his MFA from The University of South Florida, Tampa. Martin is a dual-citizen of the United States and Canada and is also a recognized member of the Métis Federation in Manitoba, Canada. He currently lives with his family in Bellingham, Washington; where he teaches Art at Whatcom Community College.
Submit Your Exhibition Proposal
Follow These Simple Steps
Established and emerging professional artists may submit exhibition proposals for showing their work in Skagit Valley College's Campus Center Gallery. Please include the following in your proposal:
A brief description of the proposed exhibition
a current cv
a short bio
an updated artist's statement
10 – 15 high quality images of recent work
Send the proposal packet to:
Ellen Michael
Art Gallery Director
Skagit Valley College
2406 East College Way
Mount Vernon, WA 98273
Campus Center Gallery is Skagit Valley College's art gallery located in the Gary Knutzen Cardinal Center. The Gallery is dedicated to the exhibition of contemporary work by regionally, nationally, and internationally recognized artists.
We look for work that reflects an array of media and artistic intentions. Four professional exhibitions are scheduled during each academic year, and SVC student work is shown towards the end of the spring quarter.
Contact Us
The SVC Art Gallery is located in the entryway of the Gary Knutzen Cardinal Center. We are open Monday – Friday 9:30 am – 4:00 pm.
For Gallery and exhibit information, email: Ellen Michael, or call 360.416.7812.