News and Public Information
What's Trending
News & Public Information
What's Now | What's Trending
News & Public Information
What's Now | What's Trending
Skagit Valley College hosts its annual powwow, "All My Relations," May 19-21
Skagit Valley College (SVC) will host its annual powwow, "All My Relations," May 19-21. The powwow brings together students, families, and Tribal Nations to celebrate Native American singing, drumming, dancing, food, and arts and crafts. 
All are welcome to this free event that will be held at the SVC Tennis Courts on the Mount Vernon campus.  
Dance and drum grand entries take place at 7 p.m. on May 19, 1 p.m. and 7 p.m. on May 20, and 1 p.m. on May 21.  
According to Amy Gustafson, SVC Associate Dean of Student Support Programs and First Nations Club advisor, SVC's first annual powwow was coined "All My Relations."  
The First Nations Club voted to return to the original name to honor Swinomish Elder and Master Carver Kevin Paul and his family. Paul, an internationally renowned artist, carved both the totem pole and whale art on the Mount Vernon campus. 
SVC has a long history of collaboration with its neighboring Tribal Nations, including hosting powwows, blessing ceremonies, and blanket ceremonies in previous years. 
The powwow is about nurturing diversity and inclusion in our community, building relationships that honor the beauty of our differences, and celebrating all that brings us together for a common purpose. 
There will be two host drums, Smokey Valley and Southern Express. The head staff are Sheldon Shebala, Paula Shebala, Merlin Kicking Woman, Donald Powderface, and Randy Vendiola. Junior head staff, Ladanian Kicking Woman and Kelsey Edge, will be learning the work this year.  
The grand entries will include grass dancers, fancy dancers, traditional dancers, and jingle dancers. There will be intertribal dances that are open to all. In addition, there will be "tiny tots" sessions for children birth to six years of age. The event will also include a kids' corner organized by SVC's Early Childhood Education program. 
The First Nation's Club will be selling T-shirts at the powwow with a Thunderbird logo, designed by Coast Salish artist, Ovila Mailhot.  
To learn more about the 2023 SVC Powwow, 'All My Relations," visit skagit.edu/powwow.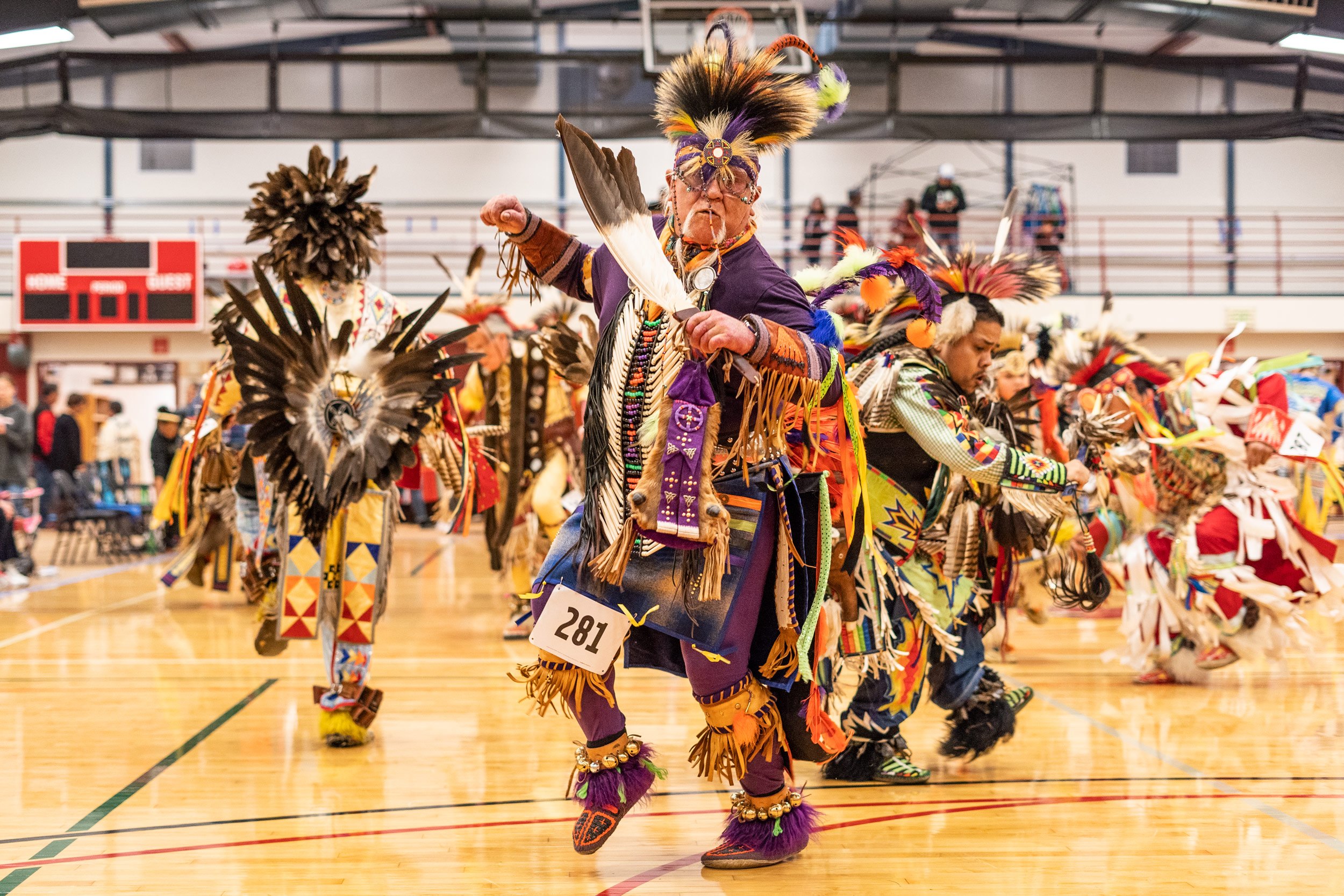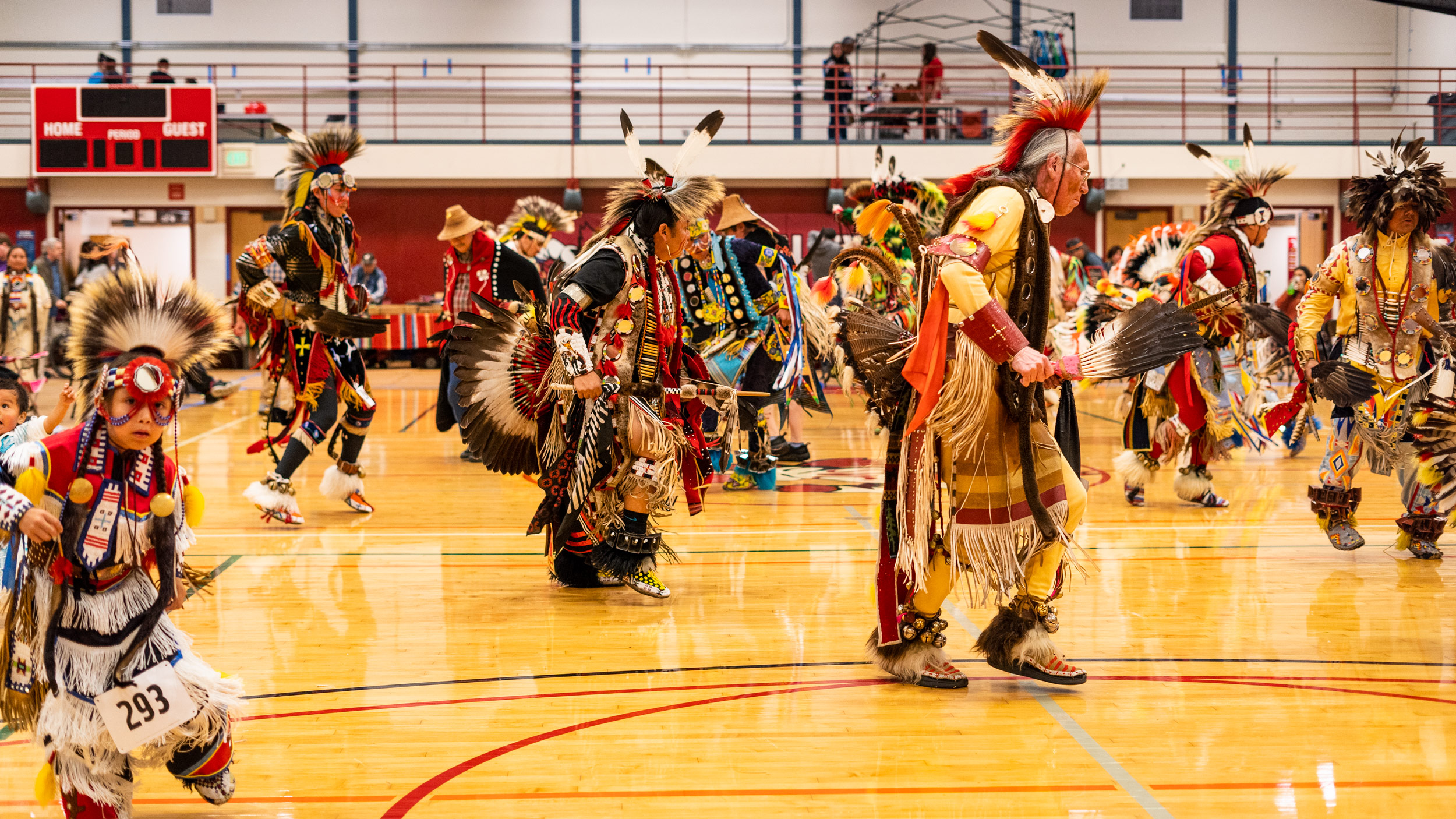 Media Contact Info
Marisa Pierce, Executive Director of Strategic Marketing and Communications
206.427.9414
[email protected]