News and Public Information
What's Trending
News & Public Information
What's Now | What's Trending
News & Public Information
What's Now | What's Trending
SVC to celebrate Steve Epperson 900+ wins on January 11
It's an elite status that few community college coaches have ever attained:
Skagit Valley College is proud to invite the public to a celebration of Steve Epperson's 900th win as the Cardinals Women's Basketball Coach on Saturday, January 11th following the Women's game at 5:00 pm in the Dave DuVall Pavilion. A community reception will take place in the Multipurpose Room after the presentation.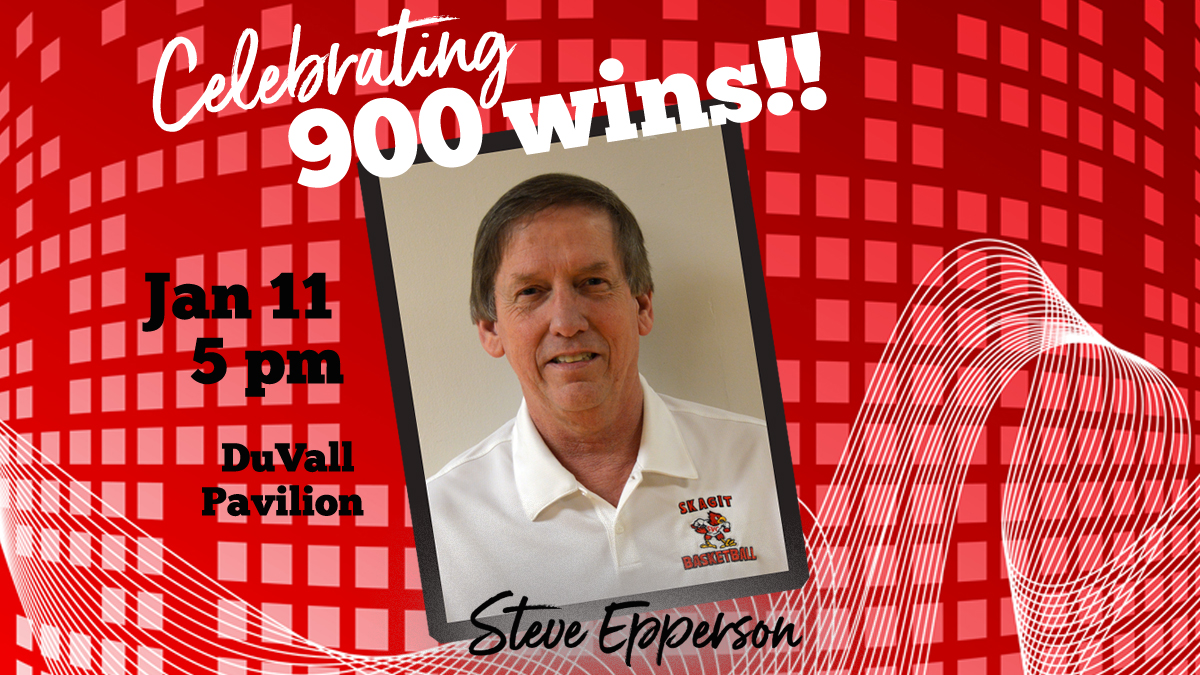 With 900+ career wins and an average of over 22 wins per season, Steve Epperson was the most successful women's basketball coach in northwest community college history. He guided SVC to the Northwest Athletic Conference (NWAC) championships in 1988, 1994, 1996, and won the 1988 NWAC championship with an undefeated team. In addition, he was also named the NWAC Coach of the Year four times, and was named Coach of the Year for the North Division 15 times. He was inducted into the NWAACC Hall of Fame in the spring of 2005, along with his 1998 undefeated championship team.