News and Public Information
What's Trending
News & Public Information
What's Now | What's Trending
News & Public Information
What's Now | What's Trending
Tulalip Tribes grant of $20,000 will fund Skagit Valley College's athletics, First Nations Club, and powwow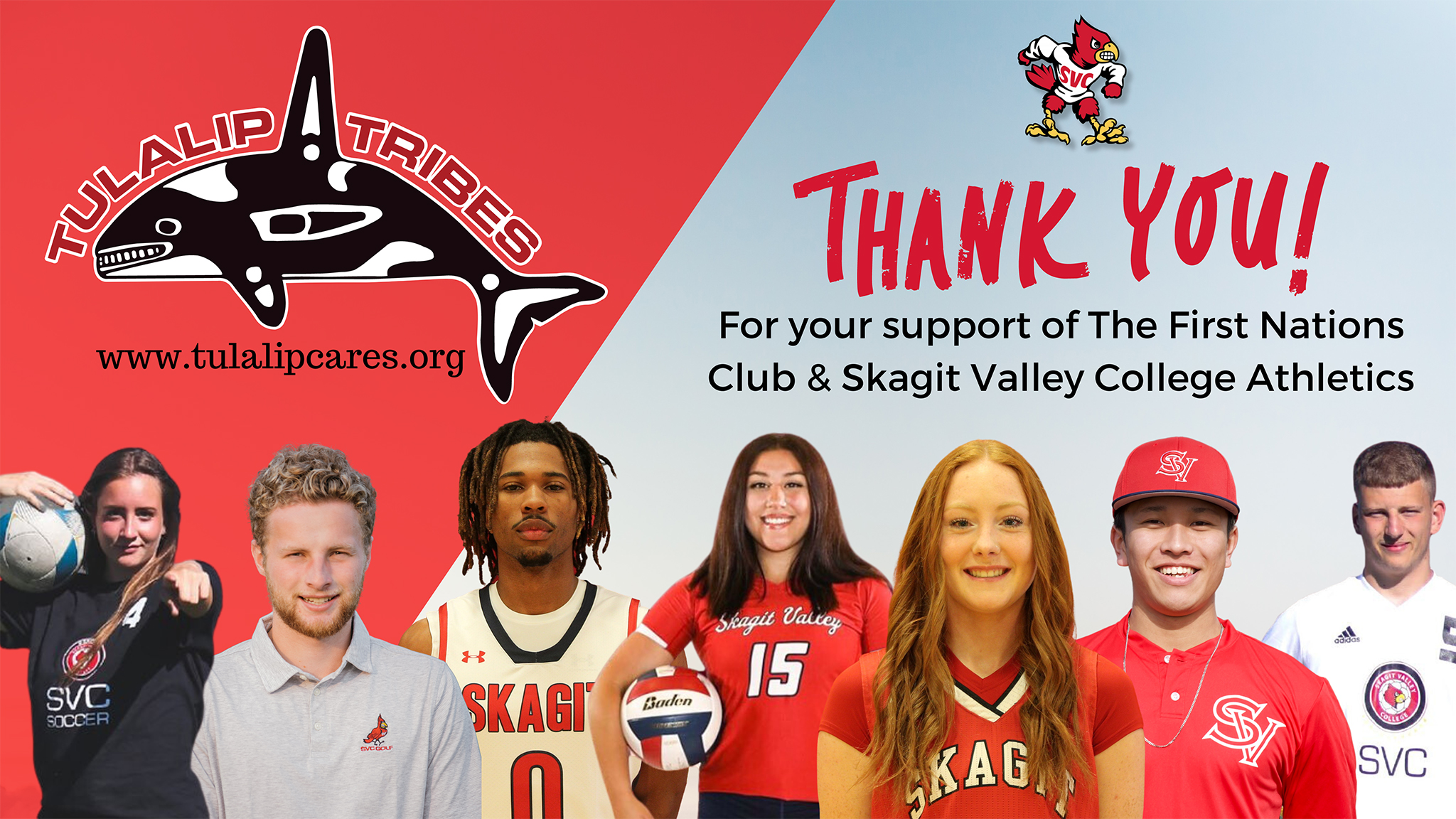 Skagit Valley College has received a $20,000 grant from the Tulalip Tribes Charitable Fund to support athletic scholarships and teams, the college's First Nations Club, and the annual powwow.
The grant aims to build a stronger relationship between the Tulalip Tribes and SVC and to provide opportunities for Native American students.
"This generous gift will help to ensure our students have the educational and athletic opportunities they need to succeed," said Mitch Freeman, SVC Athletics Director. "We are thankful for the opportunity to work with the Tulalip Tribes Charitable Fund and to help further the education of Native American students."
The funds will also support transporting Native American students from the Tulalip Indian Reservation to the SVC campus for tours, listening to speakers, and learning about going to school at SVC.
"We are extremely grateful to the Tulalip Tribes for their partnership and generous donation to the SVC athletic program that will support Native American students and athletes," said SVC President Dr. Christopher Villa. "We are excited that this donation will also be used to support the 2023 'All My Relations' Powwow to be held on our beautiful Mount Vernon campus."
SVC's powwow, "All My Relations," will be held May 19-21 on its Mount Vernon campus. It is free and open to the public and highlights include dance competition payouts, tiny tots sessions, drum payouts, food and art vendors, free parking, and a kids' corner with activities provided by the SVC early childhood education department.
According to Amy Gustafson, SVC Associate Dean of Student Support Programs and First Nations Club advisor, the first annual powwow was coined "All My Relations."
"We wanted to honor our Elders, Ancestors, and family so we decided to return to the original name," said Gustafson. "Due to this grant, we will be able to bring Tulalip Tribe students to the powwow."
Gustafson said it is very special to be able to bring Tulalip Tribe students to the powwow because Randy Vendiola, a high school counselor at Marysville-Pilchuck High School who works with many Tulalip Tribe students, will be the master of ceremonies at the powwow.
To learn more about the 2023 SVC Powwow, 'All My Relations," visit skagit.edu/powwow.
Media Contact Info
Marisa Pierce, Executive Director of Strategic Marketing and Communications
206.427.9414
[email protected]