Park Ranger Law Enforcement Academy
Protecting our parks and national treasures
Park Ranger Law Enforcement Academy
Protecting our parks and national treasures
Park Ranger Law Enforcement Academy
Protecting our parks and national treasures
Faculty and Advisory Committee
Rick Mossman
Rick Mossman served as a National Park Ranger for over 37 years working in 13 different units of the National Park system from Washington DC to Alaska and retired as the Chief Ranger of Wind Cave National Park, South Dakota. Mossman started his career in the NPS while in college at Kansas State University where he received a B.S. degree in Wildlife Management. Mossman has served in very prominent Parks including Grand Canyon, Yellowstone, Glacier Bay, and Wrangell-St. Elias National Parks.    During his career he has served continually as a Federal Law enforcement officer.  Mossman has certifications in Wildland fire, structure fire, Search and Rescue, an EMT for over 30 years, blue carded scuba diver for the NPS, and instructor for numerous medical, search and rescue and other Ranger activities.  For the last thirteen years of his career he served on the Intermountain Incident Management team of the National Park Service.  This team handles "all-Risk" incidents which occur in Parks throughout the country.
Mossman is a consultant for two Homeland Security contractors and an instructor for the National Association of Search and Rescue, teaching throughout the nation.
After retirement Mossman spent 4.5 years as the Director for the National Park Service Ranger Academy at Colorado Northwestern Community College in Rangely, Colorado.
In June 2018 Mossman moved to the Directorship of the Park Ranger and Basic Law Enforcement Reserve Academies at Skagit valley College, Mount Vernon, Washington.
On a personal note, Mossman enjoys world travel, climbing mountains, scuba diving, fly fishing, and reading.
Jerry Dodd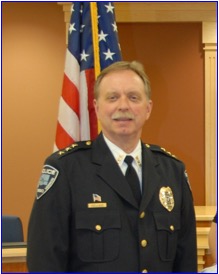 Jerry began his police career as a Police Explorer with the Bellingham Police Department in 1971 and worked for the Mount Vernon Police Department for 40 years. He was appointed by Mayor Jill Boudreau as the Chief of Police in November 2012 and retired in July 2019.  Before serving as the Chief, he had oversight of the department's patrol, administrative, investigation, and crime prevention divisions. He managed the Skagit County Interlocal Drug Task Force and the Police Tactical Operations Team.  Over his career, he has instituted numerous programs, received several department commendations and was the Accreditation Manager for 15 years. Jerry implemented the first Citizens' Academy in February of 1994 and was a long time instructor.
Jerry graduated from Skagit Valley College, Western Washington University, and has completed one year of postgraduate studies in criminal justice. He attended the 162nd session of the FBI National Executive Academy, FBI-LEEDA Executive Leadership Institute, the Northwest Law Enforcement Executive Command College, and the Results Law Enforcement Executive Academy.  He has received his First Level Supervision, Middle Management and Executive Career certifications from the Washington State Criminal Justice Training Commission.
Jerry is the Past President of the Skagit Rotary Club, served many years on the Charitable Foundation Association, and was a school board member at the Mount Vernon Christian School. 
For the past 23 years he has been an adjunct member at Whatcom Community College and Skagit Valley College, where he teaches a variety of classes in the Criminal Justice Programs. Jerry has taught at the Parks Law Enforcement Academy for 20 years and instructs at the Basic Reserve Law Enforcement Academy. He is the chair of the Criminal Justice Program and a member of the Criminal Justice and Parks Law Enforcement Advisory Committees.
Robert Ingram
Robert Ingram has served as the Chief of Visitor Protection and Law Enforcement for Washington State Parks since 2010. A former graduate of Skagit Valley College's third Seasonal Law Enforcement Training Program (SLETP), Chief Ingram has been a commissioned employee with Washington State Parks since 1993. During this time, he worked as a park ranger at Dash Point, Saltwater, Moran, Steamboat Rock, Fort Flagler, Lake Cushman, Potlatch, and Fay Bainbridge state parks. Additionally, he served from 2002-2008 as the Assistant Chief responsible for law enforcement training, and as the Acting Chief in 2009. As Chief, he directs the agency's law enforcement activities, including those of the Ranger Safety Team consisting of defensive tactics instructors, firearms instructors, fitness instructors, tactical communication instructors, boating enforcement instructors, bike patrol instructors, and armorers.
Chief Ingram is a Washington State Criminal Justice Training Commission certified firearms instructor and master instructor of defensive tactics. He has served as an instructor at Skagit Valley College's Parks Law Enforcement Academy (PLEA) for use of force, defensive tactics, firearms, chemical agents, TASER, and scenario-based training.
Richard Patton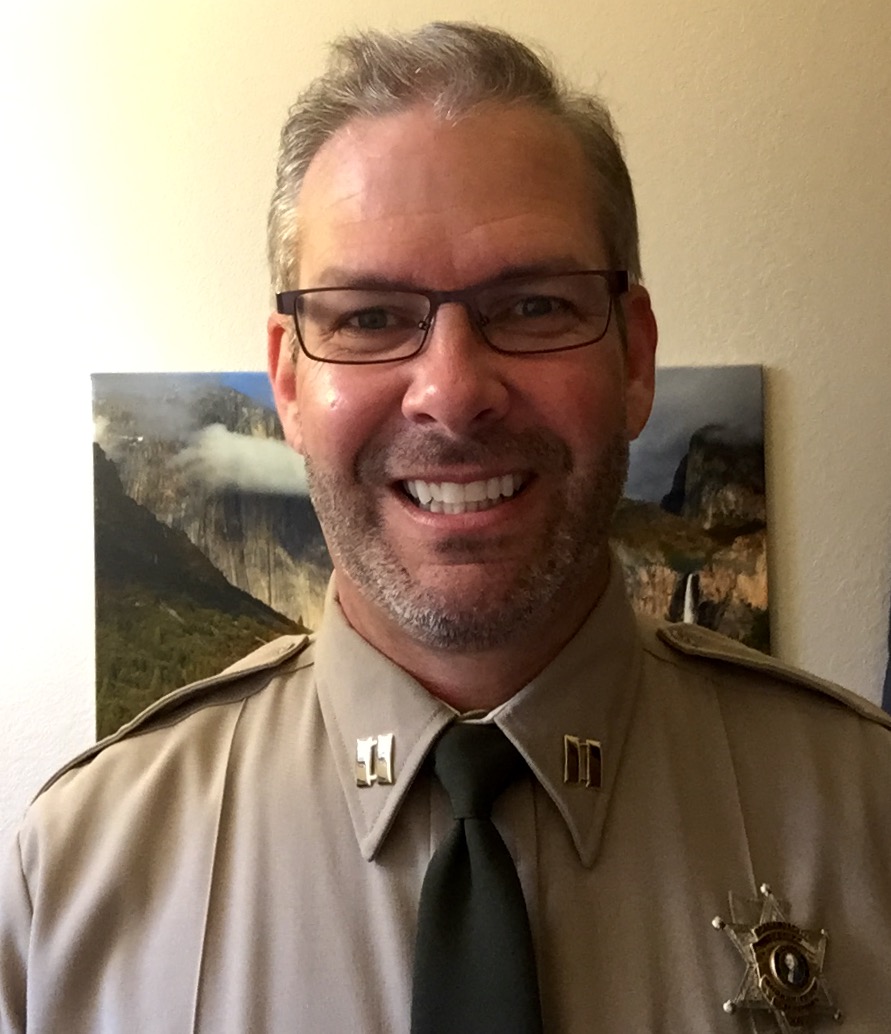 Parks have always been in my blood. I love to explore local, State and National Parks. In fact, I was born in a park in Seattle. I was born at Fort Lawton Army Hospital, which is now Discovery Park. As a child I lived close to several Snohomish County Parks. As a young boy, my Dad used to take me hiking in Lund's Gulch long before it became Meadowdale Beach Park. Later in life I began my full time career with Snohomish County Parks as the first Park Ranger Meadowdale.
I am very proud to have been working with Snohomish County Parks my entire career. I worked as a Park Aide for a season and then worked as a Park Ranger for two seasons. I was an on-site ranger/caretaker for 13 years. I served as a Park Ranger for 19 years and then became the Park Operations Supervisor in 2006. We have great staff at Snohomish County Parks which makes our department a great place to work.
I completed the Snohomish County Sheriff's Reserve Deputy Academy in 1986. I also graduated from the Skagit Valley College Parks Law Enforcement Academy in 1994. I have been on the academy's advisory board since 2007 and am currently serving as the board's chair.
Some of my outside passions include: I enjoy Landscape Photography, I spend a lot of time behind the camera. I am an avid hiker and mountaineer. I have summited Mt Rainer, Mt Adams and Mt Baker, along with several minor peaks in Washington and Oregon. I love bicycling and have even done the STP as a one-day rider. I just can't wait to get outside!
David Green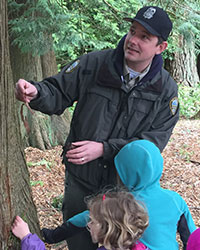 David is the Park Ranger Supervisor for the City of Everett. Prior to joining the city, he was a Park Ranger with Snohomish County for three years. David was part of the 25th graduating class from Skagit Valley College's PLEA program. David graduated from Western Washington University with a B.A. in History / Social Studies. He lives with his wife and son in the Everett area.
Ken Hageman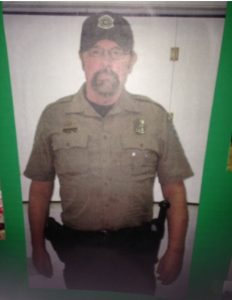 Ken Hageman served for 40 years as a Park Ranger in Washington State Parks. Assignments inlaced: Deception Pass, Mukilteo, Mount Pilchuck, Nolte, and Fort Casey. Thirty-seven years were spent at Fort Casey where he raised two boys, Brian and Geoff. Brian is now Manager of Fort Worden State Park, and Geoff works with the Ketchikan Fire Department. While at Fort Casey, Ken became an original board member of the Ebey's Landing Historical Reserve, organized a Friends Group to manage the Interpretive Center, and worked closely with the Washington State Department of Fish and Wildlife to manage a unique salmon run occurring along the park beaches. Ken also developed a management plan to manage an endangered plant species in cooperation with the Department of Natural Resources.
Ken graduated from the University of Washington with a degree in Forestry and a major in Outdoor Recreation. He presently serves on an Advisory Committee for Washington State and teaches Higher Education. At Skagit Valley College, Ken teaches firearm instruction for the Parks Law Enforcement Academy, and has served as a firearms instructor for the Washington State Parks and the Washington State Criminal Justice Training Commission.